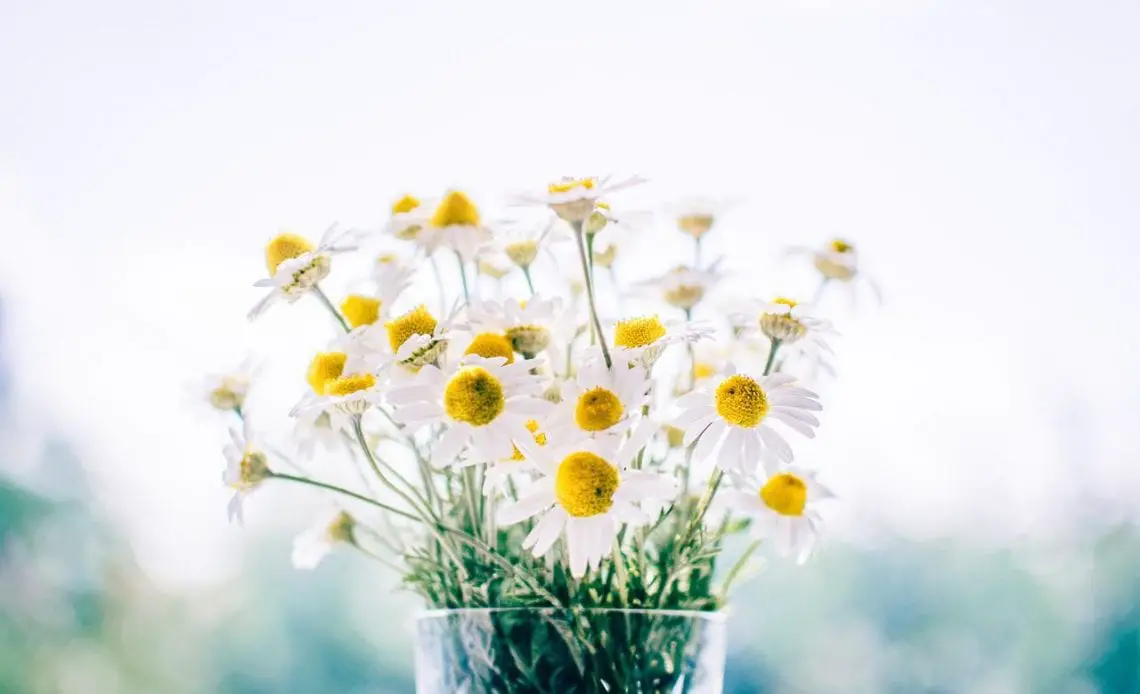 Among all the creations of God found on the planet, flowers truly stand out. They are simply classy and admired by people for their elegance, simplicity and peacefulness. In fact, it is hard to find someone that doesn't like flowers. They are available in a wide range of colors and aesthetics, with each representing some distinctive character. Flowers also symbolize purity, innocence and luck. They are the first choice when it comes to gifting someone dear. However, not all flowers are ideal for all occasions. You need to choose a flower or a flower basket that can seamlessly sync with the theme of the event you are attending. This article talks about the list of flowers that make perfect birthday gifts.
Well, it is certainly great if you decide to gift fresh flowers to someone close to you on his/her birthday. However, have you ever thought how wonderful it would be if you can make an arrangement of those flowers that correspond to the receiver's birth month? If you have the least idea, go through the following paragraphs. We have listed flowers that are meant for different months, along with their attributes and symbolism.
Carnations (January)
Carnations are beautiful flowers that represent purity of heart, admiration, determination, affection and love. Red and pink carnations especially are extremely beautiful and have the ability to make your dear one feel special. They symbolize positivity, love, beauty and modesty, and for long have been used to gift people on their birthdays. Carnations are used across cultures since generations. These lovely, delicate flowers are grown across the globe and are a sign of remembrance. They can add to the beauty of any floral arrangement and are the perfect choice for January birthday gift. Both men and women appreciate the beauty of these flowers.
Iris (February)
Iris flowers have derived their name from the Greek Goddess Iris and top the list of flowers for birthday. These amazing purple flowers look lovely, at the same time, luxurious. They symbolize wisdom, royalty, faith, hope and valor. They are soft and small but unique when it comes to conveying your feelings to the receiver. You can gift a bunch of Iris flowers to your dear one on his/her birthday or can create a beautiful flower basket with Iris as an addition. These flowers can impress the recipient, and send your message loud and clear. While they are used to gift on various occasions, Iris flowers are widely chosen for February birthdays. They represent love, beauty and affection too.
Daffodils (March)
Daffodils are special yellow flowers that bloom during the lovely spring season. They come up on the roadside, just reminding you the warmer weather is around the corner. These small subtle flowers represent creativity, renewal, inspiration and awareness, and often linked to rebirth. The fine yellow petals are a perfect contrast with the bright green stems. The color tone and contrast in fact can make anyone turn around to take a second look. Also called jonquils and narcissus, daffodils are timeless and symbolize beauty and warmth. We feel there's no better gift than a bunch of neatly arranged daffodils to make your loved one feel special on his March birthday.
Daisies (April)
Daisies are beautiful white flowers with bright yellow centers. Symbolizing cheerfulness, positivity, love and purity, daisies are also found in pink and purple contrasts. These flowers appear innocent, but they are bright and full of distinctive personality. Daisies belong to the prominent Sunflower family. If you are looking for a way to make your dear friend/spouse's April birthday extraordinary, simply gift a bunch of fresh daisies or add a few of them to the flower bouquet. We assure your gift will be memorable.
Lilies of the Valley (May)
Lilies of the valley are amazing small white flowers that come with a unique, sweet fragrance. They are widely used for several religious occasions and largely used to make perfumes. They appear as hanging bells and look wonderful against the backdrop of the green stem and leaves. Lilies of the valley symbolize happiness, luck, purity and modesty. It is also believed that these are flowers of the fairies, and can protect the gardens from evil forces. They are popular across the globe but extremely popular in certain European countries. These elegant flowers are ideal for any happy occasion, and should certainly be one among the list of flowers that can be gifted on a May birthday.
Rose (June)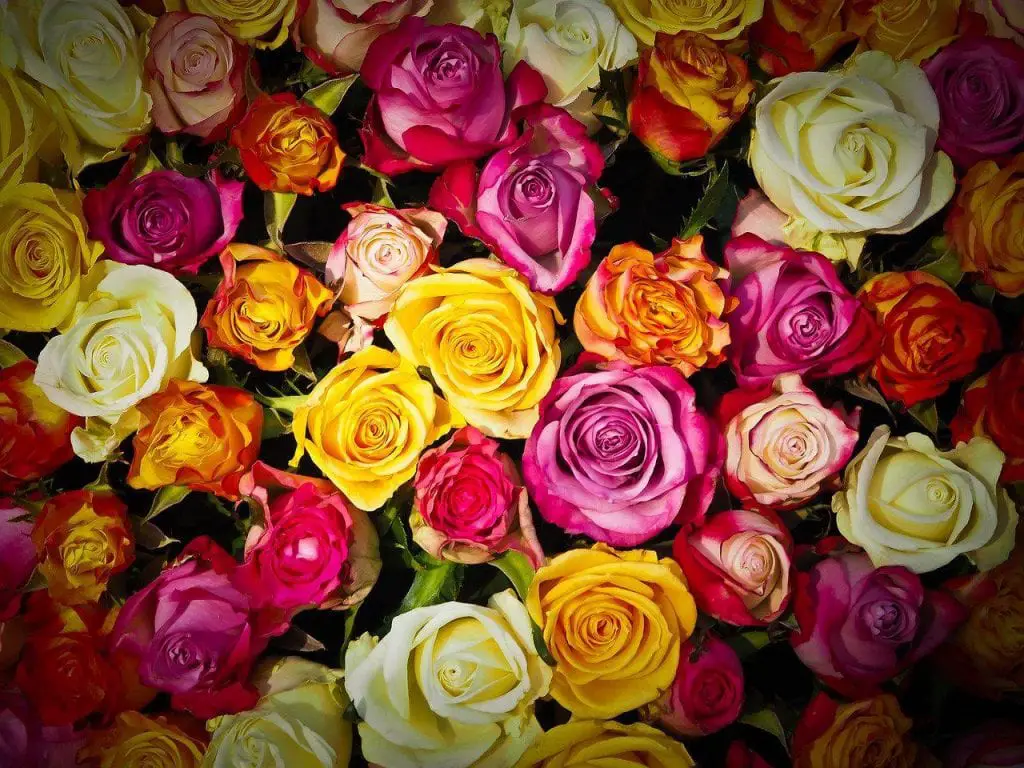 Roses are the most widely available and renowned flowers in the world. They are found in bright and light pleasing colors, each representing a particular attribute. For example, yellow roses symbolize friendship and cheerfulness while red roses represent love, beauty and romance. White roses portray innocence and purity while the pink variety indicates admiration and passion. Roses are found in almost all colors imaginable. In general, roses are a symbol of love, passion, beauty, timelessness and modesty. Depending upon the relationship you share with the receiver, you can choose a rose to greet the person on his/her June birthday. These cheerful flowers align with the needs and themes of multiple occasions and can be gifted to friends, colleagues and family members.
Waterlily (July)
Given their eye-catching white and yellow color combination, waterlilies truly represent purity, wisdom, beauty, affection and enlightenment. They are bright and soothing, and often linked to rebirth. Gifting a waterlily to your dear one can perfectly convey the feelings you have towards the receiver. The yellow center, the lovely white petals and the green background of the leaves, all make the flower stand out from the rest. Waterlilies can make fantastic July birthday gifts. Further, they can literally transform the aesthetic of the space where they are placed.
Larkspur (July)
These flowers are generally gifted to those born in July. They are widely found in red, blue, pink and purple varieties however they are also available in several other color combinations. They are bold, beautiful and can make a valued addition to any floral arrangement. Different species of larkspur flowers grow in different sizes but generally, these flowers symbolize love, affection, admiration and beauty. They are complex flowers, just like the Orchids and belong to the Ranunculaceae family. You should definitely consider Larkspur if you are making a list of flowers for birthday.
Gladiolus (August)
Gladiolus flowers are bright and attractive, and grow on a long spike of around 2-4 feet tall. The fantastic foliage on the back offers a sword-like look, which is why these flowers are also known as sword flowers. Gladiolus flowers are most commonly found in red, pink, orange and yellow colors however they are also available in dual colors. These flowers are a symbol of faith, attitude, honesty, obsession and strength and can greatly add depth to any floral arrangement. Since these are found in a range of colors and contrasts, choosing one that aligns with your feelings can be an exciting experience. These flowers correspond to the August month.
Aster (September)
Aster flowers are very popular, particularly in the European nations. People native to this continent believe aster flowers to possess magical powers and being sacred to Gods. These beautiful small flowers represent patience, elegance, diversity and sophistication. The bright asters appear more like a chrysanthemum or a daisy, and are cultivated across the world for floral arrangements. Asters are perfect gifts, be it an engagement, wedding, a congratulatory party or a September birthday.
Marigold (October)
These are yet another popular choice if you are checking out a list of flowers for birthday. They are native to the Americas and very much a part of the wonderful Sunflower family. Marigold flowers are found in red, yellow and bright orange colors, and widely used for religious purposes. They are also used for varied occasions and some varieties are used to make amazing teas. Due to their color, confidence and brightness, Marigold flowers signify the warmth and beauty of the Sun. They also represent zeal, contentment, love, sacredness and creativity. They make stunning base flowers for any floral arrangement and ideal for October birthday gifting.
Chrysanthemum (November)
The cute Chrysanthemums symbolize friendship, devotion, cheerfulness and loyalty. Found in white, red, pink and green colors, these bloom during the winter months. So, if you are looking for a list of flowers to gift anyone born in November, a bunch of chrysanthemums can just be perfect. Besides making an ideal birthday gift, these flowers, with pollen center and a number of bright petals are also used in certain Asian drinks. They are strong, beautiful and hardy.
Poinsettia (December)
Native to Guatemala and Mexico, Poinsettias appear striking due to their red colored leaves. They represent joy, purity, love and hope and are widely used to present near and dear ones during Christmas time. These sacred bright flowers look unique and can undoubtedly make a great December birthday gift. Craft a distinctive flower basket with Poinsettia leading the arrangement, you will be surprised to see how you've impressed the birthday boy/girl.
Birthdays are the perfect time to express your love/respect/friendship to anyone special. Now you know the birthday flowers, start picking a bunch of fresh flowers and perfectly communicate your love/affection!