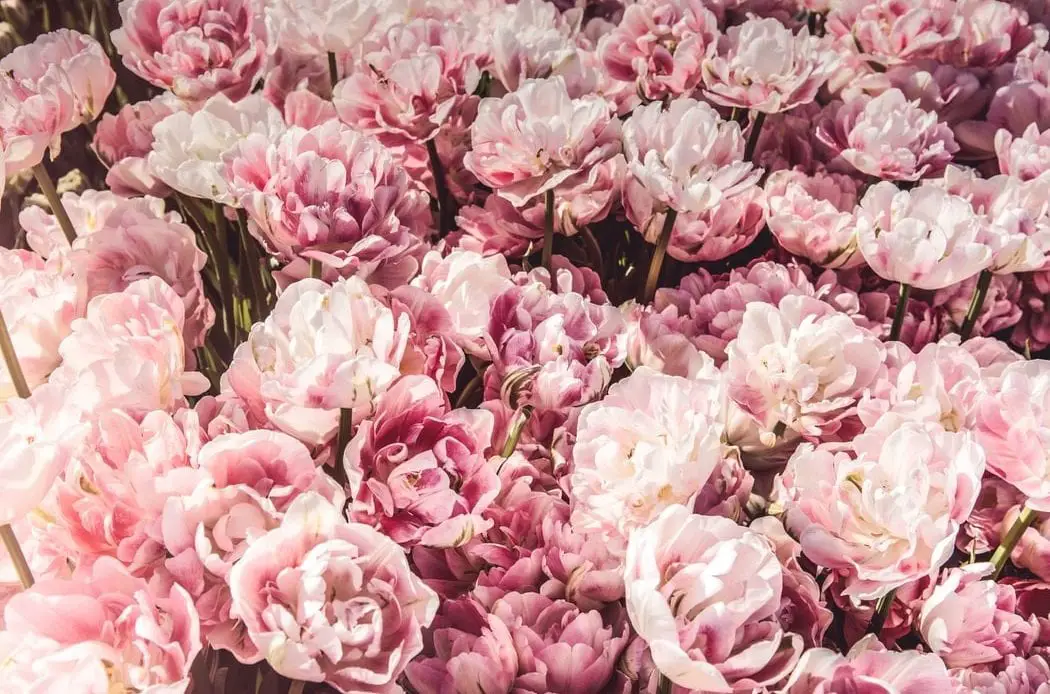 The scent of flowers
The intoxicating fragrance of flowers is irresistible to many. Women, in particular, adore perfume that is created from many flower scents, such as jasmine, lily and lavender, to name few. The most fragrant flowers are those that are a feast for the eyes too. If you are fortunate to have any fragrant blooms growing around you, you are indeed in a good place. Research has long since shown that scented flower varieties have the ability to decrease stress and promote a healthy atmosphere. Here is a tried and tested list of the most fragrant flowers that nature has to offer.
Freesia
Freesia is a tubular flower that is available in shades of white, orange, yellow, red and lilac. The scented flower blooms in summer mainly, and has an extremely sweet aroma. It is a tough plant to sustain itself in winter too.
Peony
Peonies are not the most fragrant flowers, but they let out a light scent that can be quite soothing. These flowers are perennials that are full and fluffy and add charm to your garden space. The nectar attracts ants and birds.
Stock
Stock grows well in cool climates, and sheds a heady spicy-sweet smell when it blooms in late spring. Try the Quartet Pink variety that has a strong smell of clove.
Geranium
The variety of this bloom that has an aroma is the scented geranium. Considered one of the most fragrant flowers, this annual flower doesn't smell at all. It is the leaves of this flower that actually have the famous aroma. Depending on the variety of the flower, scents range from apricot, apple, lemon, and strawberry to mint. Blooms appear in late spring and thrive till late summer.
Lavender
This is actually a very popular herb that grows the most exquisite light purple flowers. The tall blooms have a heavenly scent that can relax and calm stressed nerves. Oils from the plant are used in aromatherapy and spas to full potential. They grow very well in full sunlight and properly drained soil.
Hyacinth
Hyacinths grow in dense clusters of pink, violet, white, yellow and orange flowers. These scented flowers have an intoxicating effect and are beautiful to see. Bulbs are planted in the fall and grow well in moderately fertile soil. You will see the flowers bloom in the pleasant breeze of spring.
Viburnum
This flower grows on a shrub. Viburnums are tough plants that bloom in spring. The flowers are whitish pink. They let out a clearly scented spicy aroma that you can't miss. These flowers are deer-resistant. Flowers grow in full sunlight and partial shade too. Try out the varieties of Spice Girl and Spice Baby for an optimum experience of this scented flower.
Dianthus
This flower grows very low and is a perennial. It has an unmistakable spicy or vanilla fragrance that you can almost taste. The fringed petals on white or pink flowers make these aromatic flowers appealing to look at. Dianthus thrives in full sunlight and well-drained soil conditions. The Isatul White variety is one of the most fragrant flower varieties.
Phlox
Phlox are fluffy clusters of flowers that come in salmon, white, pink, purple and bicolor hues. Many of these flower varieties grow back on their own in subsequent seasons. They tend to attract mildew, so they need air circulation to prevent this from occurring. Some varieties tolerate heat and the particular variety that yields the most fragrant flowers is known as David.
Honeysuckle
This flower grows on a perennial vine that may spill over elegantly on a trellis, fence or wall. They smell very sweet and some varieties, such as the Japanese ones, are prone to bring invasive. Native varieties are not. Honeysuckle has a very singular blend of a honey and vanilla scent.
Rose
Roses, in contrast to what is commonly believed, are non-fussy flowers. Newer breeds are resistant to pests and disease. When buying some roses to plant, tags will mention whether they are fragrant or not. This is because some varieties of roses are bred for form and color rather than for scent. The rose needs full sunlight to bloom to its fullest degree. There is no doubt that the smell of this flower, when intense, is the best of all flowers. The variety, Mr. Lincoln, is a classic and has the most fragrant flowers.
Wisteria
Flowers grow on a vine, and are lilac or white. The native non-invasive variety does not have a fragrance, but the Asian varieties do. Wisteria's fragrance can be mild to overpowering, according to the variety you select. Chinese and Japanese varieties are famous for their overwhelming scents.
Magnolia
Magnolia flowers are typically large white flowers that bloom in spring and summer. They smell tremendously sweet and you'll be forced to go closer for a stronger whiff. They are expansive, so they need wide areas to grow freely. Southern Magnolias have evergreen foliage and are one of the most fragrant flowers around.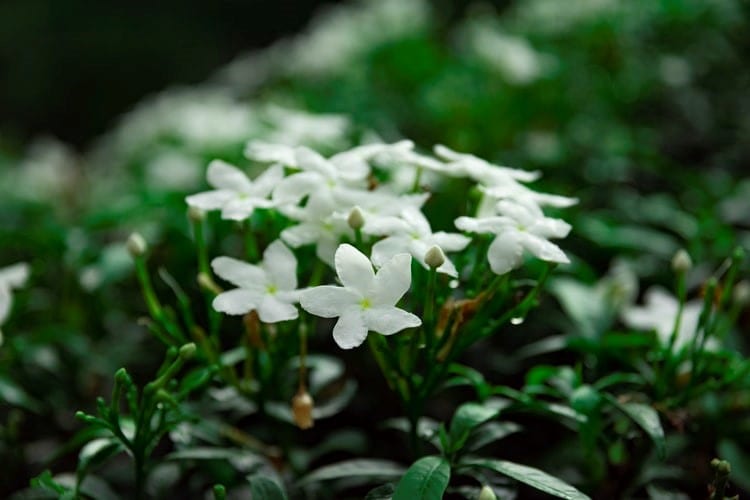 Jasmine
Not all varieties of the jasmine flower are fragrant. Only the ones that bloom in the night are sweet-scented. Jasmine is a white flower and is usually planted near a window so that the scent can percolate through the house.
Gardenia
Gardenia, like jasmine, lets off its heavily sweet aroma at night. The flower is white and is commonly pollinated by moths. This is the reason it gives out its fragrance at night. Gardenia needs humidity and moist soil to grow. Where night temperatures are such, Gardenias grow very well.
Heliotrope
Heliotrope produces dense flower clusters of purple, violet, or white flowers. The flowers have a strong vanilla scent. The flower looks especially appealing due to its dark green crinkled foliage. Its vanilla scent has mild undertones of the aroma of cherries, so it is known as the cherry pie plant. Additionally, its appeal as a perennial is widely acknowledged.
Flowering Tobacco
The tobacco plant grows flowers that are pink, white or red. The flower is called Nicotiana. The scent is experienced in the early evening and then up to the night. Aromas are reminiscent of strong nicotine or pepper. The classic varieties offer the most fragrant flowers. Nicotiana is native to North and South America.
Sweet Alyssum
Sweet alyssum, as its name connotes, is a plant with a very sweet smell. It grows in light lilac and pink flowers or white blooms that are low. As this flower grows in clusters, it forms a carpet of strikingly fragrant blooms. Flowers smell like honey and can be placed in containers on window sills. You can try the Carpet of Snow variety, which is a scented favorite.
Moonflower
This flower gives off an intoxicating fragrance at night, especially to attract pollinators. These blooms open at night, only to close in the morning. They grow in full sunlight in soil that is properly drained.
Primrose
Primroses are colorful little flowers in blue, yellow and deep purple with large foliage. They emanate a fruity aroma that is mild in some varieties and strong in others. These flowers are signals of the arrival of spring. A plant that is convenient and easy to tend to, it can be grown in window boxes too.
Lily of the Valley
This is the most fragrant flower that is so gorgeous to look at, growing in rows of white bell-shaped blooms. Some varieties are pink. They are tiny flowers whose fragrance spreads over large areas. The Lily of the Valley needs moist soil to grow. The flower grows low and looks like a sweet-smelling carpet of white.
Stargazer Lily
This Lily closely resembles a starfish with pink and orange colored flowers, mixed with white on the rims of petals. Its long yellow sepals stand out. Every brand of Lily has a strong, distinct scent, but this is a hybrid version that is the most fragrant flower of all its counterparts. It has an enigmatic and spicy scent that knocks you out.
Daphne
Daphne is a flower that needs tending to and a cool climate to thrive in. It has a very addictive and alluring aroma. The scent is used to make perfume and the flower blooms briefly in February and March.
Lilac
Lilac, as its name suggests, is a beautiful lilac color with an arousing aroma. Hybrid varieties are scented too and are widely available. This flower can be grown in a container too.
Tuberose
Grown widely in India, this flower is wildly fragrant and its scent is addictive. It grows in cold climes and can be grown anywhere where the climate is conducive. Tube-shaped flowers appear in summer, but the flower doesn't last long in this weather.
Mock Orange
Mock orange grows well in cold weather. When the summer is cool and pleasant, it will grow abundantly too. It has a special orange scent that no other flower can boast of.
Fragrant flowers
There is nothing like the scent of flowers to heighten your senses and keep you at peace. Not only do these flowers compel you to take a deeper whiff, they are a welcome sight as well. The whole experience of being in a colorful garden with aromatic flowers is hedonistic in every aspect of your senses.