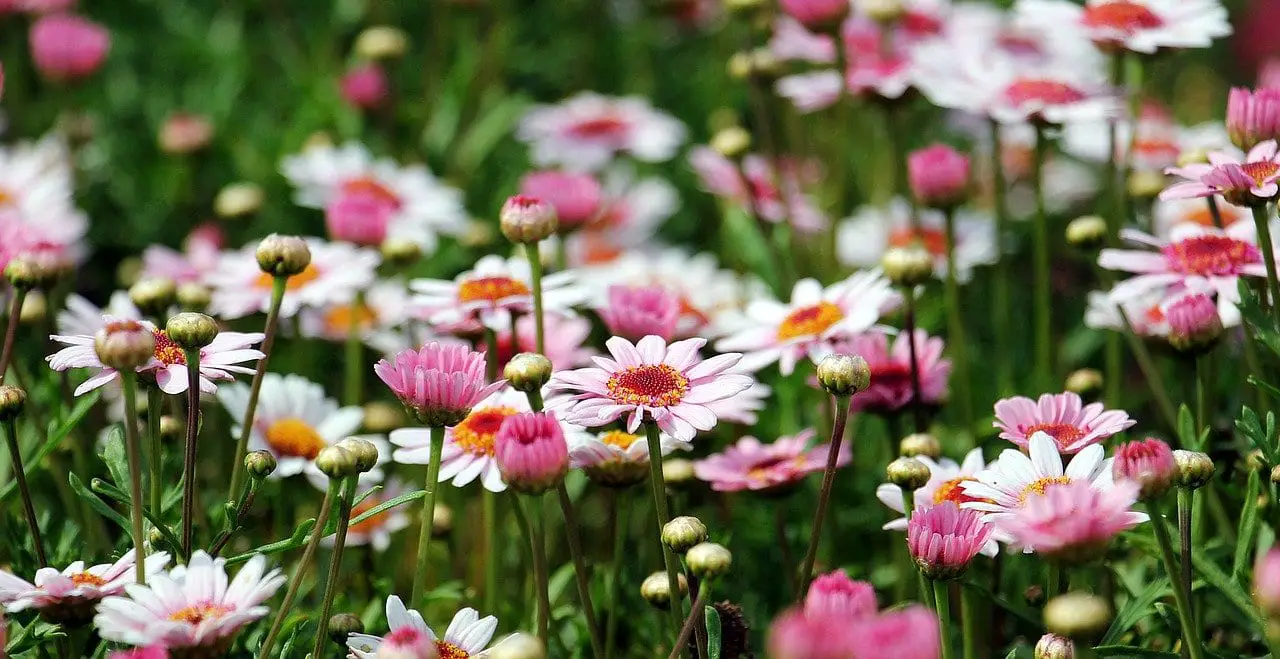 Perennials hold an enduring charm in any garden and are convenient plants for a person who has a lack of time on their hands. Some have unique foliage. Several perennial plants have appealing fragrances that may waft into your home. They could be accents in an already tended to garden, or they can stand alone. The range of perennials is wide, from peonies to irises. This piece aims to offer a perennial flowers list that should help you to make an educated choice while planning your garden.
What are perennials?
Before you get too enthusiastic, you need to understand what perennials are. These are plants and flowers that live for a long duration, more than two years. Blooming times may vary, with most of them blooming in spring and summer. Some die in the winter, only to bloom in the spring on their own again. Perennials are great for gardeners who are beginning their journey as green thumbs, trying to get some familiarity with plants.
The ability that perennials have to bloom on their own stems from the fact that they possess roots that are far-reaching. This allows these plants to get easy access to nutrients and water. Consequently, plants live longer. Perennials are maintenance-free plants. Perennials can bear harsh climates, making them hardy plants. They can withstand very hot temperatures or climate that is icy. They come in a variety of colors, sizes, and shapes. It's also a good idea to have them in your garden if you want to enhance verticals. These plants can build on their growth as time goes by. It's important to have knowledge about popular perennials before you make a perennial flowers list that you want.
Hellebore
Winters may be cold and gloomy, but the uplifting hellebore is a flower that can brighten any mood. It bursts into bloom in the middle of winter. The hellebore flower is often referred to as the Lenten rose or Christmas rose because of its flowering season in winter. Hellebores bring welcome colors into dull winter scenes with flowers available in pink, rose, purple, white, spotted, and dual-shaded hues. These flowers provide great accents to spring blooms like scilla and narcissus. Hellebores tend to prevent the occurrence of rabbits and deer.
Lavender
Technically, lavender is a shrub, but a flowering one. It is loved by everyone for its scented blooms and green foliage with silver highlights. This shrub is versatile as it can act as a hedge, border and grow in a container too. Lavender attracts bees and butterflies. Lavender can be cut and adds fragrance and quaint decor inside your home, as well as being used as cake decorations. A new variety of the flower has features of yellow in a stripe pattern and is called "Platinum Blonde".
Salvia
Salvia, called salvia nemorosa sometimes, is a spike-looking tall plant that produces purple colored blooms. It blooms in abundance between summer and fall. It is among the largest genus of plants from the mint family. The stems have hairs to retain water. This makes them resistant to drought conditions. On some plants, the hairs have a glandular quality, producing oils that make the plant emanate a typical aroma. This acts as a natural pesticide for some insects and grazing animals.
Tickseed
This bloom will feature in any perennial flowers list, mainly for its vibrant combination of colors. Flowers have a long period in which to bloom and have bright yellow petals and dark brown centers. It is one of the easiest and most convenient perennial flowers that you can grow. Tickseed reaches heights of 1 -2 feet (0.61 m).
Aster
Usually, the first time perennials bloom is in the summer. The aster blooms in the fall. The common color is pink with orange or brown centers. Buds will show themselves in the middle of the summer. Asters need full sunlight to bloom. Once that happens, they are hardy flowers that add the right splash of color to a fall or winter garden.
Daylily
Daylilies form flowers profusely in any sunny space. They are one of the toughest flowers on any list of perennial flowers, as they are resistant to pests and bloom in a huge range of colors. They are fairly large and showy flowers, some of which are repeat bloomers. Easy to care for, and attractive to behold, these are very appealing to novices and professional landscapers alike.
Coneflower
Coneflowers were considered wild flowers at one time. Now, they are one of the must-have perennials in any yard. The uniqueness of these flowers is that they come in a variety of forms. For instance, in single-flowering forms, double-flowering forms and triple-flowering varieties. They are attractive to most insects and birds, and thrive in light and shade. Traditional colors are purple and pink, but you can get orange, yellow and white coneflowers too.
Peony
Peonies are top-notch investments where perennial flowers are concerned. They are reliable bloomers, growing over decades. What's more, they get bigger every year that they grow. Peonies are pleasantly sweet-smelling flowers and will look good in a bouquet or in a vase indoors. Most flower varieties bloom in May and June. Finely shaped foliage makes these a great option to line the borders of a yard or patio.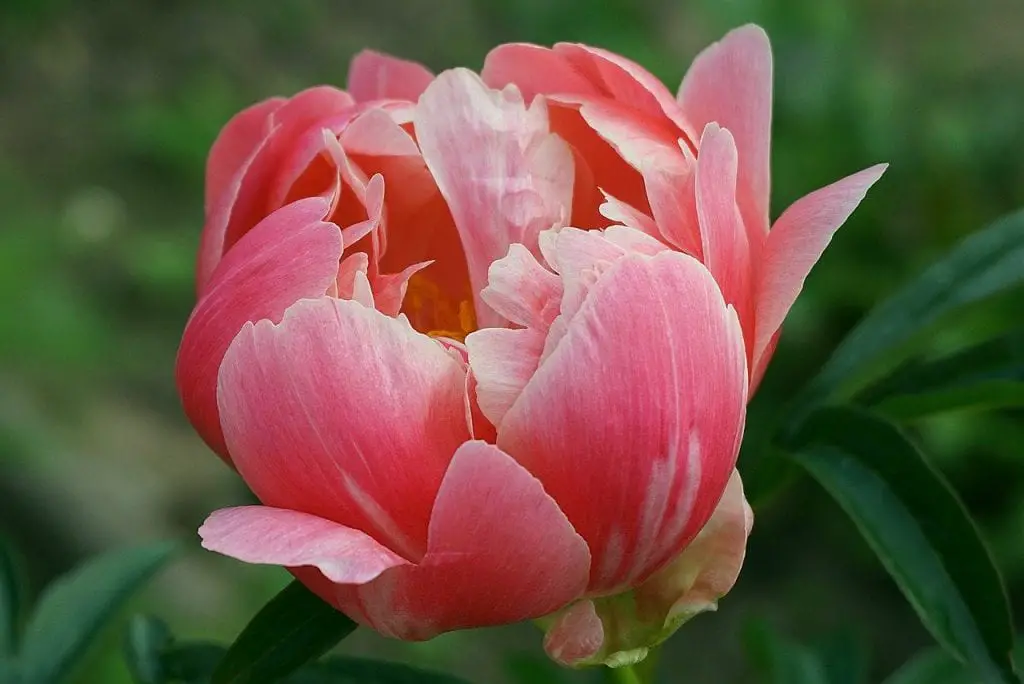 Geranium
This perpetual flowering favorite has universal appeal. It can grow to heights of anywhere between 6 and 24 inches (0.61 m). These tall plants with pretty petals are suitable for borders. They come in a range of colors like deep pink, white, and blue. Their mottled and veined leaves offer a uniqueness, putting them on anyone's perennial flowers list. They grow very swiftly, covering large areas as if carpeting your garden enchantingly.
Japanese Anemone
Small, demure and light pink, these flowers look very much like cherry blossom flowers. Only, these have a bright yellow center. They look attractive as their leaves are dark green, contrasting with their light-colored petals. They may be slow to bloom in summer through fall, but once they are set, they form a growth of dense clumps of flowers. Flowers have stems reaching heights of 2 feet (0.61 m).
Phlox
Every gardener, experienced or otherwise, will want a border of garden phlox. These flowers are large bloomers, reaching 5 feet (1.52 m). Their flower heads resemble a ball. They are available in a range of colors, namely pink, white and purple. Check out the more robust varieties of this flower. These are mildew resistant. Phlox make suitable neighbors for lilies, roses and coneflowers.
Asiatic Lily
When you come across a list of perennials, the Asiatic lily will stand out as the toughest of all its kind. Blooms live against all odds, and grow very fast. Bulbs that are planted early spring or fall develop into majestic flowers facing upward. You can get a range of colors and bi-colors, but the most popular ones are yellow blooms with orange centers. These flowers tend to multiply quickly and will have to be divided once every few years. Some Asiatic lilies exude a subtle fragrance.
Delphinium
You have to plant delphiniums in your garden and watch with wonder as they grow higher every year! These blue and purple blooms are great for borders, especially if you desire cover and privacy. You may cut them and display them in a vase and you'll see new buds in no time.
Sedum
Sedums bloom in fall, are easy to grow, and don't need much tending to. They are durable and resistant to pests and drought. Blooms have variegated colors from dark pink to a lighter shade of rose.
Hydrangea
Hydrangea is a superb perennial flower with dual-color varieties of single shrubs. Hydrangea grow in small clusters of pink and blue flowers. Be sure to plant hydrangea seeds over a large expanse as they flourish and grow abundantly.
Daisy
As inconsequential as the daisy looks, don't be fooled. A tough nut to crack in terms of its long-lasting quality, daisies require little maintenance. They bloom in early spring and need to be cut back so that they grow repeatedly. Common varieties are the Shasta daisy and the Paris daisy.
Catmint
One of the toughest perennial flowers on the block, catmint can survive in any soil and weather. It resembles lavender and is a hardier alternative. It exhibits a stunning lilac color and is resistant to deer and other insects.
A good choice
If its veritable flower power that you are looking for, then perennials are the right choice. These plants and flowers will sustain themselves. The best part of all this is, you don't have to be a professional gardener to own an admirable garden. Nor do you have to hire expensive help. Perennials offer an economically viable yet beautiful option for a novice or a busy working person. Hope that this proves a handy perennial flowers list. This may act as a guide while you select these hard-as-nails plants for your garden.