Gypsophila flower
Gypsophila gives a misty effect in floral arrangements, bouquets, and gardens with its wispy stems and clouds of tiny blossoms. Although these tiny blossoms look dainty and delicate, they are tough enough to survive in dry and cold climates. Baby's breath blooms from early spring to mid-summer. Yet, like other cut flowers, Gypsophila is available round the year.
Gypsophila flower meaning is hidden in the Greek language. It is derived from two Greek terms – Gypsos and Phileas. Gypsies mean gypsum, a soft calcium mineral, and Philos means friend. The flower's other famous names are baby breath and maiden's breath.
What Does Gypsophila Flower Symbolize?
Gypsophila flower meaning and symbolism are beautiful. The flower symbolizes innocence, purity, and eternal love. Due to its delicate, airy clouds of white blossoms, the flower bouquet displays devotion to a person's relationship, affection, and beauty. Giving these blossoms to someone also means that you wish that person to live a healthy and fulfilling life of millions of days. The delicate and fresh scent of Gypsophila mesmerizes a person in love. The flower represents the purity of the moment.
Here is a detailed explanation of the Gypsophila flower's meaning and symbolism:
1. Innocence and Purity
The Gypsophila flower meanings are deeply rooted in its fresh and soft appearance. Like a newborn baby, these flowers know only purity. They don't resemble any harm or negative vibes. Due to these reasons, baby's breath flowers' bouquets are gifted to new mothers. These flowers represent the spiritual innocence of a baby. They are also a symbol of kindness, selfless act, honesty, and genuineness shared with loved ones.
2. Undying Love
These tiny and lovely white or delicate pink flowers thrive in even harsh environments. That's why they represent everlasting love. No matter what, the tenderness will never die. The Gypsophila flower meaning and symbolism refer to romance and Platonic relationships. It is commonly used at weddings to represent the love of everyone present there to bless the couple with love.
3. Devotion
Spiritually, these flowers represent the ideologies of devotion and loyalty. These kinds of emotions are necessary for everyone to fulfill their spiritual journey. The purity of the Gypsophila flower is a symbol of faithfulness in the heart of people.
The Victorians loved this flower due to its symbolic meaning and delicate look. The flower shows compassion, affection, and pure bliss. That's why wedding ceremonies and baby showers have baby breath bouquets decorations. With these delicate white blossoms, you can show your loved ones that they deserve all the love in the world.
What Do the Various Colors of the Gypsophila Flower Mean?
Gypsophila flower comes in numerous bright colors. These different shades of blossom represent specific meanings. The multi colors and their purposes are enlisted here:
1. White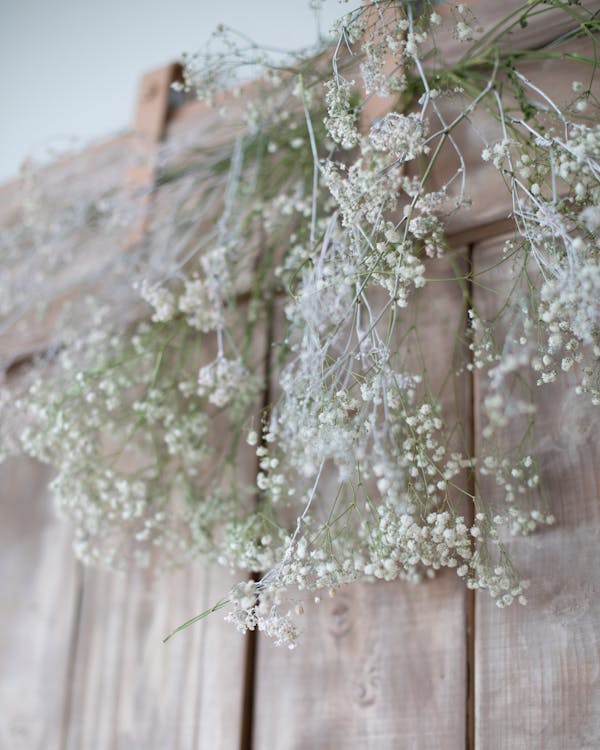 White is a cheerful color affiliated with heaven, purity, innocence, cleanliness, new beginnings, goodness, faith, and softness. Due to the symbolic meaning of white baby breath, the flower is a perfect gift for new mothers and brides.
2. Pink
Giving a bouquet of these tiny pink clouds of tenderness is best to compliment a person with a soft heart. Pink baby breath flowers showcase passion, gentle emotions, feminine energy, affection, and romance. You can gift these blossoms to your dear one to show your love and care.
3. Blue
Gypsophila flower comes in a pastel light shade of blue, far different from the formal one we see every day. The blue baby breath symbolizes the feeling of freedom and peace. You can surprise someone who loves adventures with these blue and unique flowers.
4. Red
Red is the color of passion, love, and romance. It is more like a romantic yet tender present for your partner. You can pair these dark red baby breath flowers with any other gifts, and they will complement the person you love.
5. Yellow
The yellow Gypsophila flower represents energy and joy. It's a color of radiance, friendship, and smiles. The bright yellow flowers show affection with laughter combined.
6. Purple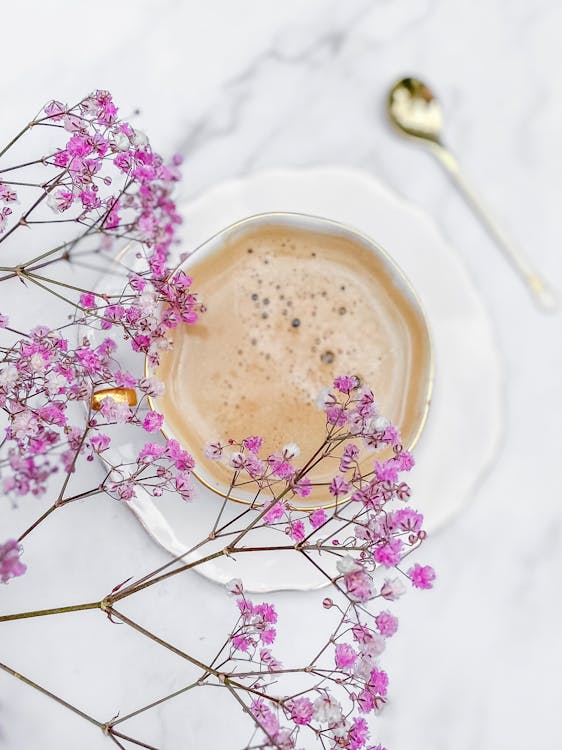 Purple is a unique color that stands out. It can be the best gift for your friends and relatives at parties as it's a color of royalty. Instead of offering a single-colored baby breath flower, you can combine these shades and make a heartwarming combination.
Gypsophila flower meaning also depends on the various colors. After reading the in-depth information about what these shades represent, you will likely gift these blossoms to your dear ones with the proper purpose.
Interesting Facts and Characteristics of the Gypsophila Flower
Small structural Gypsophila flowers are not only some delicate decorative blossoms – they are used in medicines, sweets, and beauty products. Read on to know more such facts about beautiful baby's breath:
The varieties of Gypsophila are one of the main ingredients of baby soap and shampoos due to their richness of saponins.
The extracts from these flowers boost the power of many medicines, antibodies, and anti-cancer drugs.
People in the Middle East use baby's breath in sweets like nut butter or flour-based cakes.
It is also a garnishing cocktail ingredient with lime and lemon twist drinks.
Some species of this plant can absorb toxic elements in the environment.
Victorian gardeners introduced the flower in 1828- soon, it became everyone's favorite filler flower in bouquets.
People use these blossoms as hair accessories and flower crowns at weddings.
By drying these flowers, artisans create wall hangings, floral balls, and table runners. Even anyone can make bookmarks or greeting cards using dry baby's breath flower.
Best Time to Gift Someone Gypsophila Flowers
As Gymsophia flower meaning and symbolism conveys delicacy, innocence, purity, and affection – these tiny blossoms are the best gifts for weddings and baby showers. These flowers are the perfect present for any happy occasion. You can gift them in a basket, wooden box, antique birdcage, and a bouquet. The dainty and sweet-smelling flower is a gift for someone you love or adore. The freshness represents happiness and celebrations.
So, what are you waiting for? Grab these flowers and surprise a loved one!