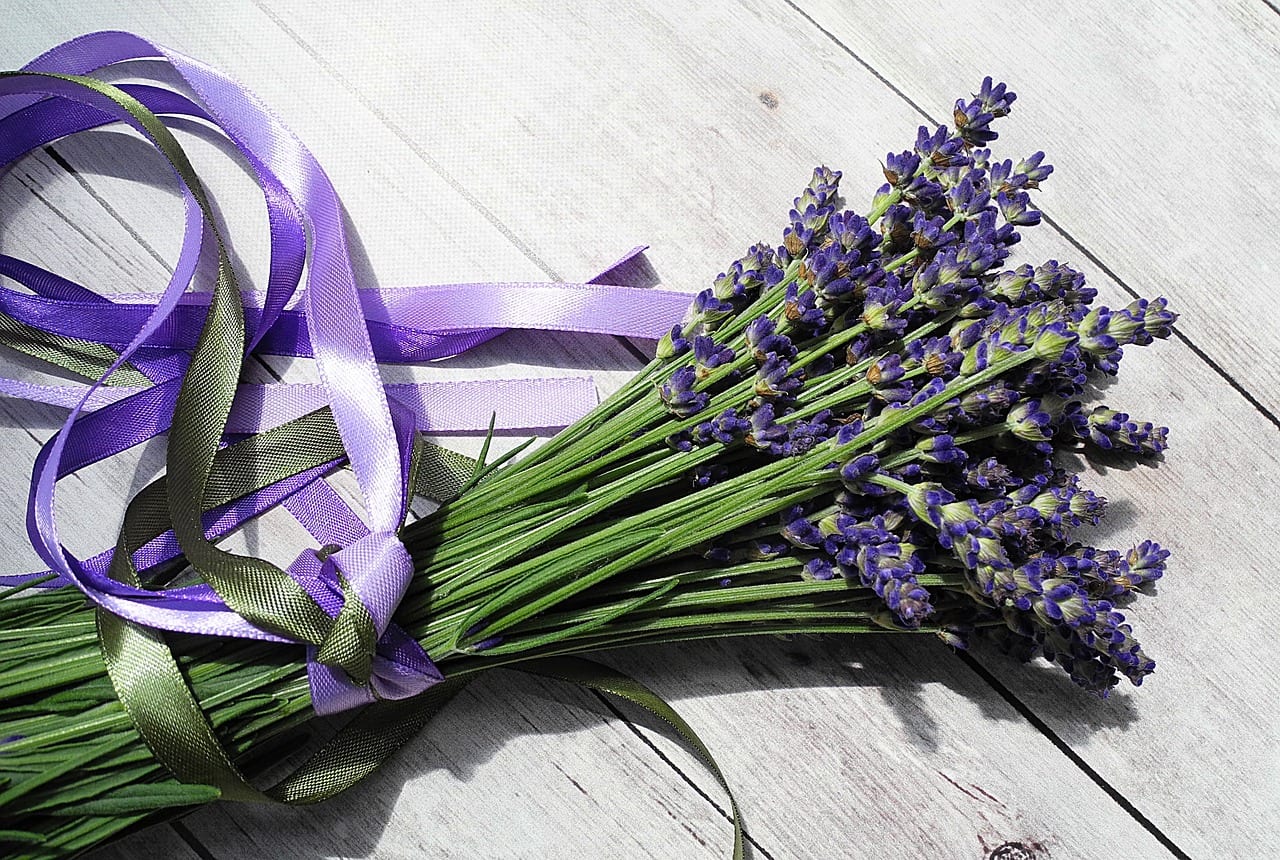 Flowers can be the perfect choice if you want to give something as a gift to someone. You can easily find and buy flowers as they are widely available in online and physical flower shops almost anywhere.
Gifting flowers is a universal language. It can be from anyone and for anyone, in all ages and gender forms. The color and type of flowers arranged in the bouquet can help you express different meanings and messages you want to tell someone. You can gift flowers to any person you have in mind on any occasion, like birthdays, anniversaries, Valentine's days, or even on a regular day, to pamper their moods and put smiles on their faces. 
We have gathered all the information you need to know in this article, including the reasons, benefits, and tips for gifting flowers.
Why do people give flowers as gifts?
You can never go wrong with gifting flowers, as you can gift them to anyone on any occasion. If you're looking for something to give on your friend's birthday, you can go for flowers. If you're planning to surprise your lover on your anniversary, you can go for flowers. If you want to greet your mother on Mother's day, you can go for flowers. 
Various flowers hold different meanings and symbols for lovers, friends, or family, making them perfect to give as gifts. From the moment you think about gifting flowers, plus the effort of choosing what kind or color of flower to arrange in a bouquet is already meaningful and will be appreciated.
Flowers are also considered a convenient gift because you can easily find flowers anywhere; you can buy them or pick them from your garden. Sometimes it is readily available in a bouquet, or you can do it yourself. You can be as creative as you want, thinking about the person who will receive your gift.
Why has gifting flowers to someone became a tradition over the years?
People have already discovered the beauty of gifting flowers way back to the Ancient Egyptians, Greeks, and the Roman Empire, which often used flowers in religious traditions. Gifting flowers has been a tradition in every culture for centuries, making flowers one of the most popular gifts throughout history.
Gifting flowers held symbolism in ancient times that are still part of our tradition today. Flowers remain a part of human connection, even though some specific symbolisms and traditions may have changed over time.
While gifting flowers could have been limited before, it is now widely gifted to all ages and genders today on any occasion. The thought of a simple gesture of gifting flowers may have a special meaning that counts.
The tradition of gifting flowers continues to show love, affection, appreciation, remembrance, apology, and other thoughtful gestures. As many more kinds of flowers have been discovered over time, there are more choices to give as a gift, making people love and enjoy gifting flowers more today.
Why does the tradition of gifting flowers need to continue?
Gifting flowers has been part of our tradition since ancient times. It has been our way of communicating feelings for centuries. Tradition is not something anyone can change in a snap; with that, it is nearly impossible that people will stop giving flowers as a gift. 
Gifting flowers can create an emotional bond as it radiates love, affection, happiness, appreciation, sympathy, and many other feelings and emotions. Occasions will never be the same again without the presence of flowers given as a gift. The tradition of gifting flowers must continue as it holds the value of making a simple day special.
What are the benefits of gifting flowers?
While flowers naturally appeal to the eyes, they also illuminate pleasing aromas and promote positive vibes that benefit anyone who gives and receives them. 
Flowers are one of the best gifts you can give someone on any occasion, from greeting happy birthdays to offering condolences for a loss. Even on regular days, you can still give flowers to anyone. Receiving flowers can uplift their mood and make them feel better.
Some people don't appreciate flowers until they receive one. So, don't hesitate to give someone flowers to show your love and care for them. Flowers can help you express what you feel for someone when you are at a loss for words.
How can flowers change a person's mood and outlook in life?
Flowers can be the best gift for someone feeling sad, anxious, or stressed; receiving a bouquet or a single flower can instantly put a smile on their face and produce happy emotions. 
The beauty and smell of flowers have the power to change a person's mood. It has long been recognized that looking at and smelling pleasant and visually appealing things like flowers can help a person feel better. The scent of the flowers can also relieve stress and anxiety, which can help them have positive vibes and outlook in life.
Flowers can bring people excitement, especially when they receive them unexpectedly. By simply choosing their favorite flower scents and colors to surprise them no matter the occasion, they will start to feel loved and happy and forget about their problems, even for a while.
Flowers to give based on different preferences
Occasions
One best option people can think of when it comes to gifting on any occasion is flowers. Flowers come in many forms and colors, which convey different meanings and symbolism that match the occasion you celebrate.
Flowers are commonly used to convey messages words cannot express. People usually give roses when they want to say "thank you" or "sorry" to their recipient. Red roses can specifically mean "I Love You," which you can give to your special someone on their birthday, anniversary with you, or Valentine's day. Other flowers widely used on any occasion, like tulips, daisies, orchids, carnations, and many more, also have a special meaning, which can help you say what you feel for your beloved in the best way possible. 
To better communicate your feelings to your loved ones, you can always give flowers on any occasion.
Cultures
Gifting flowers has been introduced since ancient times and is widely used as a tradition in different cultures today. Every kind of flower is unique and signifies different meanings from different cultures; gifting flowers on any occasion may be appropriate or inappropriate for them, depending on their beliefs.
Despite different cultures and traditions, flowers serve one common purpose: they are used to express our feelings.
While the Japanese love to receive attractive flower baskets, Russians avoid them; the same with gifting yellow flowers because they symbolize break up or separation. In China, tulips are the best gift to appreciate a person's intelligence, while African flowers make the best gifts.
These are just a few odd cultures about gifting flowers; there's more to discover around the globe.
Color and Smell
All flowers are uniquely created; they come in various colors and smells. 
The color of the flowers sends an emotional message through the symbolic meanings they express. Common flower colors are red, orange, yellow, green, blue, purple, pink, and white, which convey different meanings. Some colors might be inappropriate for an occasion, so it is better to research before gifting flowers. 
Many flowers, such as the rose and the gardenia, have distinct smells that contribute to their popularity. If you are looking for a special way to express love and care to your friends or loved ones, you can give them the gift of natural fragrance with sweet-smelling flower bouquets. 
Meaning and Symbolism
Flowers are often given as a gift to express emotions or feelings toward the recipient, whether you want to show your love to a special someone or your appreciation to a friend. You can allow the flowers to speak what you can't express with words.
Different flowers hold different meanings and symbolism. Each flower type has different colors that also represent something. Roses, for example—red roses symbolize love, passion, and respect; pink roses convey gratitude, admiration, and appreciation; white roses represent purity, innocence, and young love; and yellow roses signify caring, friendship, and happiness.
Even without an occasion 
An occasion is not a requirement before gifting flowers to your loved ones; you can freely give them flowers even without an occasion. If you feel like giving your spouse a bouquet of roses just because you appreciate her, then do so! If you want to give your friend yellow flowers just because they support you, then do so! 
You don't have to think for any reason or wait for an occasion. A simple act of kindness, like gifting flowers, can make someone feel loved and happy.
Best Flowers to Give as Gifts  
Flowers are a perfect gift for everyone. You can give flowers to whoever or whenever you like. It doesn't require a special occasion to make someone feel special. You can give them a bouquet to your friends or family to make them feel appreciated.
Roses, orchids, tulips, stargazer lilies, pastel carnations, alstroemerias, camellias, daisies, and irises make the best gifts.
Before gifting flowers to your loved ones, it is important to know the right flowers that make great gifts. Many flowers are available but note that different flowers also mean differently in different cultures.
Best Flowers for your Special Someone 
When speaking about our special someone, we always want the best for them in everything—even the best flowers to give them on their special day or to brighten up their ordinary day.
Flowers have long been used as a language of love to express all your emotions and deep feelings for someone. You can easily say what you want through a single flower or a bouquet. 
You can give roses, carnations, sunflowers, lilies, or orchids to your special someone to show how much you love them.
Gifting Roses
Roses are the most popular flowers used to convey romantic love but they can also represent friendship, gratitude, and purity. A rose's symbolism varies by the type, color, and quantity of the rose given, which makes these flowers an ultimate gift. We don't only give a bouquet of red roses as a gift nowadays; bouquets of white, yellow, pink, blue, and rainbow roses are also widely gifted. Every bouquet has a deep meaning that fits any occasion and personal preferences.
Gifting roses to your loved ones is not small, especially when you take time and effort to think of the perfect flower arrangement for your recipient.
Tips on Gifting Flowers
Not only do women deserve flowers, but men can also appreciate and enjoy receiving one. You can ask your trusted florist to arrange contemporary style, manly flowers to give to your boyfriend, husband, or father. You have various choices when gifting flowers to a woman, knowing the meanings and symbolism behind each. You can also add a gift and a love letter to make it more special. The florist can also give tips for gifting your loved ones the best flowers.
In choosing the right flower arrangement, you must consider any personal taste or preferences and limitations of the recipient. Find out if they have any favorite colors or flowers in particular. It is also important to know if they have allergies. Refrain from guessing and ask them or their friends and family directly to avoid making mistakes and embarrassment.
Wrap-Up
Among all the best gifts in the world, flowers are perfect for giving to your friends, family, and someone special on any occasion, like birthdays, friendship day, Mother's Day, Grandparents Day or even without an occasion. Flowers can also be gifted to pay respect and offer condolences at a funeral, like rhododendrons.
Gifting flowers has been a tradition all over the world since ancient times and means differently in every culture. What works for you may not work for your recipient if they are from a different culture.
Each flower has a different meaning and symbolism behind its type, color, and the number of flowers to be gifted (particularly in gifting roses). The flower's smell also says a lot about the gifter. 
There are many reasons for gifting flowers. Receiving flowers can change someone's mood and outlook in life, so if you know someone who is going through tough times or celebrating a special day, you can always go with gifting flowers.