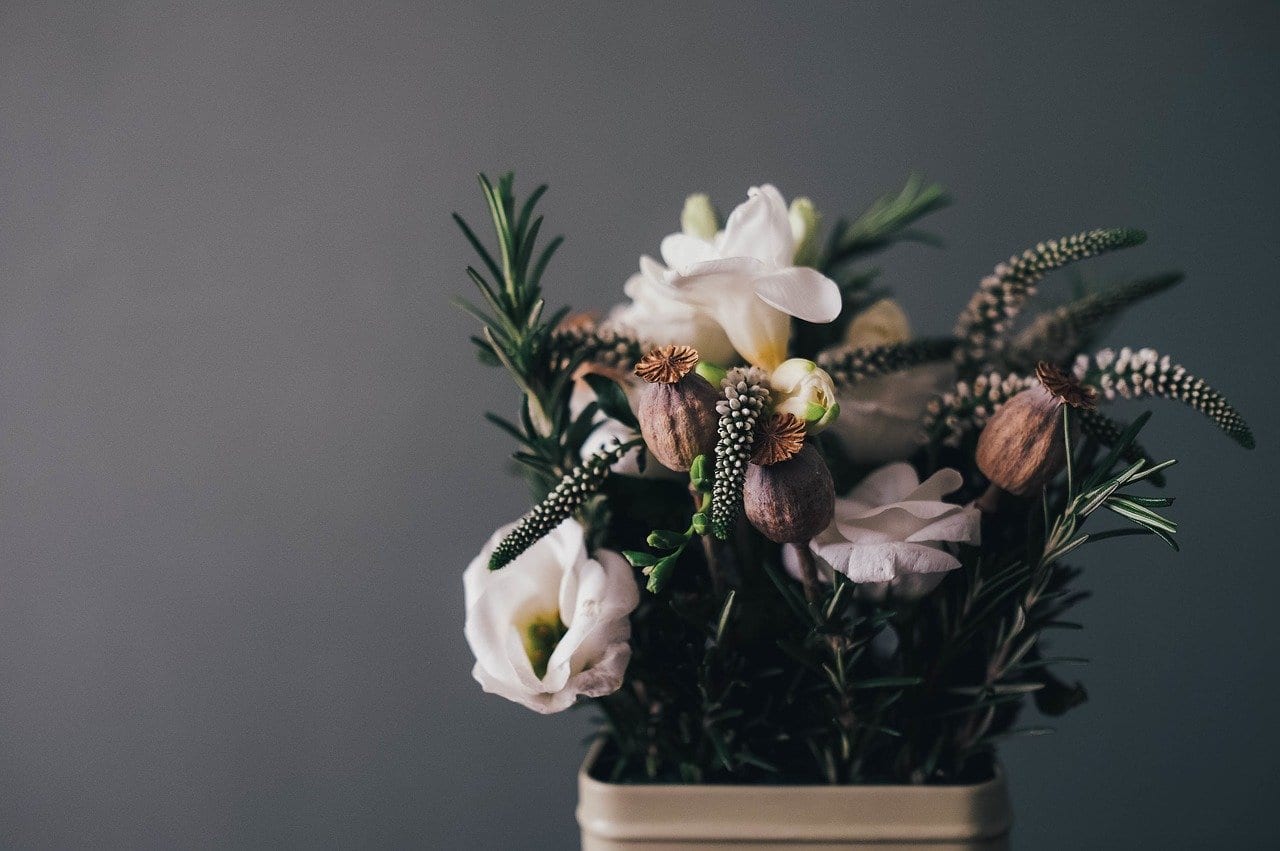 The natural beauty and charm of flowers draw attention to any space, instantly. The fragrance and presence of fresh and colorful blooms only contribute to raising the mood and aesthetic quotient at home.
Selecting the right combination of flowers can work wonders if you are thinking to do flower arrangements at home. This is why, sometimes, people seek professional flower arrangement services, especially on special occasions such as birthday parties or wedding anniversaries. However, with sound guidance, types of flower arrangements can be done, within minutes. Start with some awareness about the types of flower arrangements.
Basics of flower arrangement
Knowing the basics can help beginners to understand the entire process. Start with understanding the need for balance, contrast, and proportion and different variety of flowers that are available. Roses, sunflowers, tulips, carnation, gerbera, lilies, tuberoses, dahlia are good flower options for the home.
Here are some points on how to start with basic flower arrangements for your home.
Cut the stems of the flower in equal length. Also, even out the leaves by cutting if necessary.
Start by placing the flower stems around the rim of the vase. Remove excess leaves from stem to reduce density. You can also remove excess petals if required.
Place a long stem to create balance before placing the flowers inside.
Keep putting in flowers one by one in crisscross style until the vase is full. Be careful of the size of the flower and try placing equal-sized flowers next to each other.
Chop off the height of the flower stem if necessary. Make sure that the arrangement does not have any gaps that can disturb the placement of flowers when lifted.
Types of flower arrangements
Assorted bunch or classic flower arrangement, it is a good idea to combine flowers as per the flower arrangement style. Here are some popular flower arrangement styles:
Elliptical: Elliptical flower arrangement uses a bright flower and is formed in the shape of an ellipse.
Vertical: This is suitable for tall vases. An upward flower arrangement is done in vertical shape with a focus on the lineup of flowers.
Triangular: Triangular shape flower arrangement is eye-catchy. In these flowers are arranged in triangular-shaped with the brightest flowers in the center and stems & bushes balanced all over.
Oval: For oval shape flower arrangement, and green stems are cut. They are then, placed in the center with the tallest and brightest flowers grabbing the most attention.
Cascade: This flower arrangement makes use of flowers and bushes or leaves. It is presented in a step-by-step form with equal proportions of leaves and flowers, combining into a bouquet.
For homes, arranging flowers can be creative fun. The more creatively you think, the more you can make your home look attractive and cheerful. Before you begin arranging flowers, the thumb rule is – the height of flower bouquet should be one and half times taller than that of the container. The choice of flowers should be proportionate to the size of the container. It is important to remove thorns from the stem and clean them before use. Choosing the right area for flower display can make the whole idea of flower arrangement stand out.
Flower arrangement for home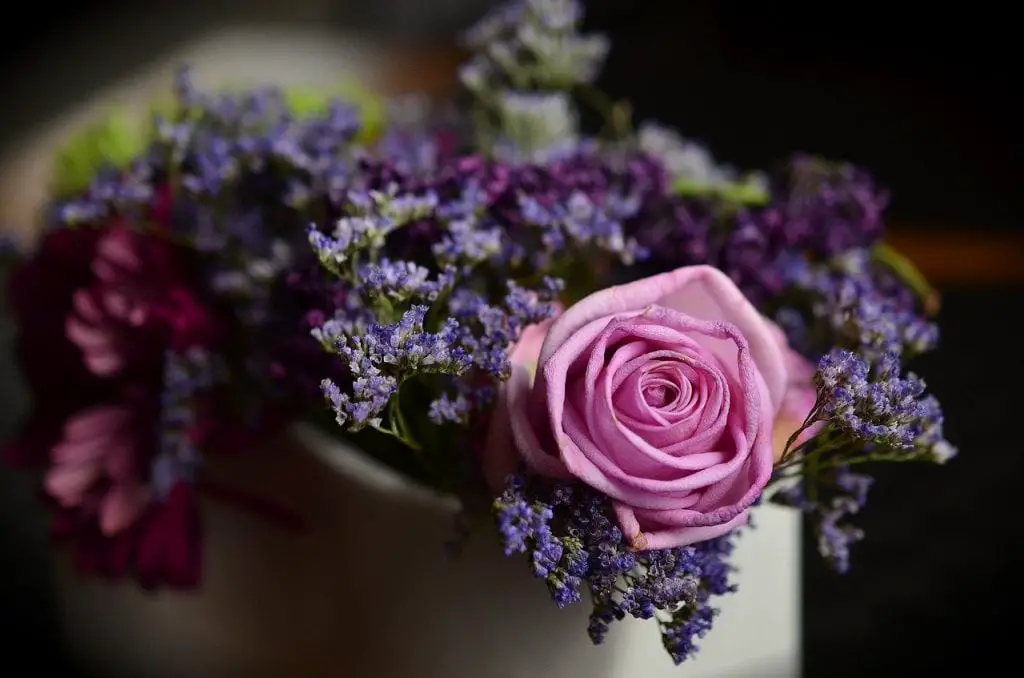 You can also use a variety of containers for arranging flowers. Combine the arrangement types, choice of flower, and container type to create a unique arrangement for your home.
Some creative and clutter-breaking options for arranging flowers are:
Vase flower arrangement: You can beautifully arrange the flowers by the bedside in a vase. The choice of flower can be Gerber, carnations, or marigold, which will make the room look cheerful.
Basket flower arrangement: Baskets made of jute or cane look attractive. They can be square, round, or rectangular. Use assorted and colorful flowers and even out by cutting the stem. Place the basket in the kitchen or over a table.
Pitcher flower arrangement: Take a ceramic pitcher, fill it with water. Place rose with equally chopped stems and leaves intact. Place it on the center table of the living room and watch it bloom.
Cylindrical vase flower arrangement: Also called classic flower arrangement, this flower arrangement is easy to do. Take a tall cylindrical vase and even out the stems of flowers like Iris, Sweet peas, or Orchids. Add some water and put in the flowers. Place it over a corner table by the wall.
To do flower arrangements at home, don't forget to order for greenery and filler flowers like Honey bracelet, Grevillea, Stock, Statice, Poms, Gyp, and Dianthus. Filler flowers not only fill the gap but also make the arrangement sturdy and look whole. When fillers are combined with flowers, you should be extra cautious about changing the water every 2 days.
Overall, flower arrangements add beauty, emphasize the ambiance, and induce positive vibes at home. Flowers also channelize inner calm, reduce stress and anxiety, elevate moods, and promote sensory stimulation.