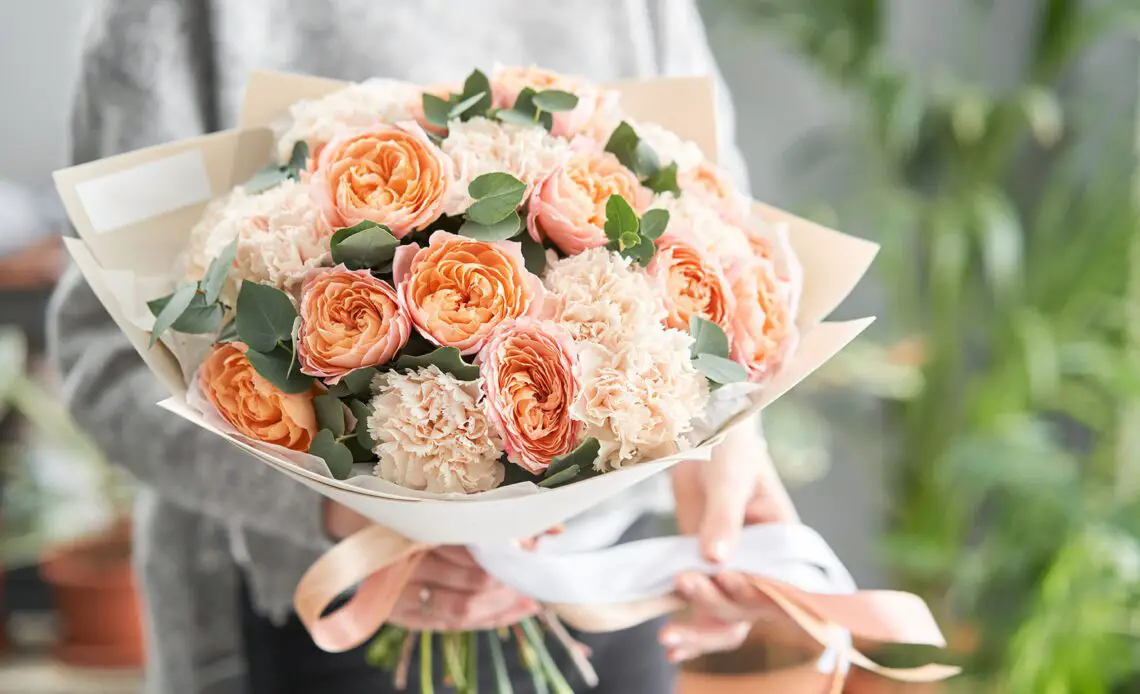 Flowers are best to express love, especially to your special someone. You can give them flowers as a gift on their birthday, your anniversary, Valentine's day, or "just because" you want to. Receiving a beautiful bouquet will surely put a smile on your special someone's face.
You can choose from many varieties of flowers, but what flower could be the best to give that carries the right message you want to tell your special someone?
Here are some flowers and their meanings to find out what suits your special someone:
1. Roses
Roses are the most popular bloom for a reason, especially for lovers, as they are the true epitome of romantic love and affection. They are beautiful to look at and have an incredible smell.
Gifting a bouquet of red roses, which symbolize love and romance, is the perfect way to say those three magical words to your special someone. A bouquet of multicolored roses is also a good choice because every shade and color of the rose carries a deep meaning that will make your recipient feel loved.
2. Carnations
Carnations are more than just pretty flowers. Gifting different colors of carnations, especially red, can express your feelings of love that words can't tell.
Red carnations represent admiration, fascination, and deeply found affection. Gifting a bouquet of these flowers to your special someone is the perfect way to say "I love you" to them. Carnations are the best way to give, whether on your first date, celebrating your anniversary, or just wanting to make your recipient's ordinary day special.
3. Sunflowers
The sunflower is the brightest and happiest flower. You can't go wrong with a bouquet of sunflowers to brighten up your special someone's day.
Sunflowers are beautiful as a standalone bunch or as part of a fresh flower arrangement. You can give these flowers to show your unconditional love and adoration to your recipient.
4. Lilies
Lilies typically signify devotion or purity. These truly heavenly flowers can perfectly capture all your emotions and feelings for your special someone. 
If you wish for your relationship's good luck, gifting lilies to your partner is an ideal choice.
5. Orchids
Orchids, like roses, symbolize love and passion. They can be more exciting to give than roses as these flowers are rare and unpredictable—one of the few available flowers in almost every shade possible.
If you prefer gifting exotic blooms to your special someone to express your deep love to them, you can give them one of the most romantic flowers.
Conclusion
You can't go wrong with the beautiful flowers mentioned above to give to your special someone. Many people appreciate receiving flowers no matter the occasion or time of year, even without reason or an occasion.
Now that you have an idea what flowers to give to your special someone, it's time to surprise them and make their day extra special.