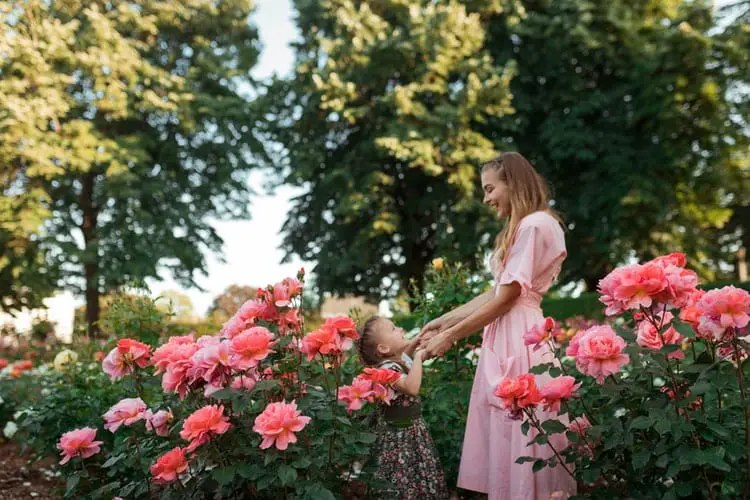 Mothers are definitely one of the most important figures in everyone's lives. Isn't she the best? In her life, she has gone through a lot of things, helping you grow, keeping you happy and safe as well offering the best advice ever whenever you are in a fix. With a lot of sacrifices, she has raised you to become a wonderful human being that you are today. That's why it is important to thank her for all the love and care she has given you.
Mother's Day is a special day when you get to celebrate this amazing woman and appreciate her for all her hard work and effort. Ideally, you would want to take her out for dinner, go for a stroll in her favorite park or go shopping. In this hectic life, it can become difficult to spend quality time with your mom.
So, if you are wondering what to give, sending a bunch of pretty mothers day flowers along with a personalized card to your mom could easily brighten up her day. This is because gifting flowers can be thoughtful and considerate, making it the best option. However, with such a wide range of flowers, it can be difficult to choose mothers day flowers on this special day.
On this lovely day, gift her bouquet of mothers day flowers that goes flawlessly with her personality and aura. You should choose from the best variety of mothers day flowers to give her the joy and happiness she deserves.
Tulip
Tulips are beautiful blooms that are always on people's list for mothers day flowers. It comes in a variety of shapes and colors and each has a different meaning, depending on the Tulip you choose. These stunning blooms are available in pretty pastel pinks, playful plum shades, bright orange shades and vibrant reds. In many cultures, purple has been a symbol of royalty, while red has stood for love. The delicate pink represents playfulness and warmth while the classic white stands for purity and happiness.
In addition to colors, they also come in different varieties like parrot, fringed or even French Tulips. All these are unique in their own way, like all the special mothers out there. No matter which variety or color you choose, Tulips will definitely bring a smile on your mother's face.
Gerberas
The best way to show your happiness and appreciation for your mom is by gifting Gerberas. Known for representing innocence and playfulness, they are perfect for brightening up the day. This makes Gerberas the perfect flowers for your mom on this beautiful day. Mothers radiate warmth and joy, making these blooms a good option. Gerberas come in a wide range of colors and often resemble sunflowers in shape. These stunning flowers stand for beauty and purity and its different colors can suit everyone's taste and style.
Orchids
A classic flower known for representing luxury, beauty and cheerfulness, it makes for one of the best mothers day flowers. Orchids come from one of the largest plant families and have more than a thousand species in its family. If your mother is someone who enjoys the latest trends or fashions, vibrant colors and unique styles, then orchid is the perfect flower to gift her.
Since, they come in a variety of sizes, colors and shapes, it is often considered a much-evolved flower among flowering plants. Orchids also make for great houseplants. If you are wondering which color to choose, then pink is the right choice. Pink is an ideal choice for your mom as it has been traditionally linked with feminine grace, joy and elegance for centuries.
Bluebells
Bluebell flowers represent peace and calmness and are a great addition to a mothers day flower bouquet. It also blooms around the month of April, which is perfect timing for this beautiful occasion. Bluebell blooms come in soft, elegant blue hues, often standing for humbleness and dependability like all moms.
Azaleas
Azaleas can be great for gifting your mom if she gives importance to traditions or culture and its various symbols. This is because these unique flowers have been a symbol of womanhood, love as well as beauty, especially in the Chinese culture.
Carnations
Mother's Day has always been associated with Carnations. This is because the founder of Mother's Day is said to have gifted around 500 Carnations to mothers in her locality on the death anniversary of her mother. This makes it a very meaningful and thoughtful gift.
They come in a variety of colors but pink has been a favorite among many for its association with mother's love. White is a good choice as well, being a symbol of purity, love and luck. Carnations also last longer, compared to other flowers, making it perfect for this day.
Therefore, when it comes to gifting flowers for mothers, Carnations are the classic choice of many. With such a wide range of colors to choose from, these blooms look beautiful everywhere, whether in a pot or a bouquet. Choose a bright shade for a bolder look or go with soft pastels for an elegant look. For lovers of all things classic and traditional, Carnations are the best.
Peonies
For your mom, nothing can be a perfect gift than a bunch of pretty peonies. These come in all kinds of shades- pink, white, purple and even red, making it perfect to wish good fortune, happiness and a long life. They give out an exquisite fragrance and can grow quite large, making a bouquet of peonies stunning and showy.
Roses
When in doubt, always go for the classic Rose if you want to gift your mom mothers day flowers. These stunning flowers gained mainstream popularity among the masses after it was brought from China to Europe during the 19th century. Roses are not only for gifting your partners, although they do symbolize passion and love.
Instead of choosing red Roses which are commonly associated with romantic love, opt for pink, cream or white ones. You can choose delicate pink Roses, which stand for beauty, grace and gratitude. Other good options are white Roses as it is a symbol of innocence and purity. Light-colored Roses are a great choice too as it symbolizes thoughtfulness.
If you are confused about what flowers to include in your bouquet, Roses are the best option. These exquisitely beautiful blooms are guaranteed to make your mom happy.
Lilies
Lilies were discovered several thousand years ago and have been popular ever since. It also has a place in Greek mythology where it is believed to have been created by the Greek goddess Hera- wife of Zeus. In the present day, Lilies have been a popular addition to most Mother's Day bouquets and are associated with several traits and positive meanings.
If you want to add a touch of simplicity and sophistication, look no further than the elegant Lilies. For Mother's Day, these big blooms are perfect and when they grow, it is a sight to behold for everyone. Like roses, Lilies also come in a wide range of colors, both soft and bold ones so you can choose the perfect color according to your mom's taste.
Lisianthus
Another elegant and stunning flower to gift is Lisianthus. They are usually smaller when compared to other blooms but can add an instant touch of elegance to any bouquet. Just mix it with a variety of other large flowers with some foliage and you will have the perfect bouquet to bring a smile on your mother's face.
Chrysanthemums
In addition to Roses and Lilies, Chrysanthemums is another classic Mother's Day flower. These are very popular among people and a surprising fact is that it even has the word mum in its name. They look beautiful on their own as well as when paired with other blooms. Chrysanthemums also come in a variety of sizes and colors as well as shapes.
Iris
Another elegant option for mother's day flowers is the beautiful Iris flower. Mothers will definitely appreciate these beautiful blooms on this special occasion. If your mom loves vibrant colors, Iris can brighten up your home with its bright petals. All you have to do is pair Irises with a bunch of Roses for that sophisticated elegance your mom loves.
Gifting your mom the best floral gift that has her favorite flowers is the perfect way to celebrate all the special moments you have shared with her. For all mothers around the world, the best and traditional gift to give is flowers, as they are always appreciated and give out an elegant vibe. All you have to do is choose from the most gorgeous mothers day flowers to gift your mom on such a special occasion. Nobody can love you as much as a mother can. So, appreciate and cherish all the sacrifices she made for you on this wonderful day. Show your love and affection for her by gifting her bouquet with flowers that appeal to her unique style.