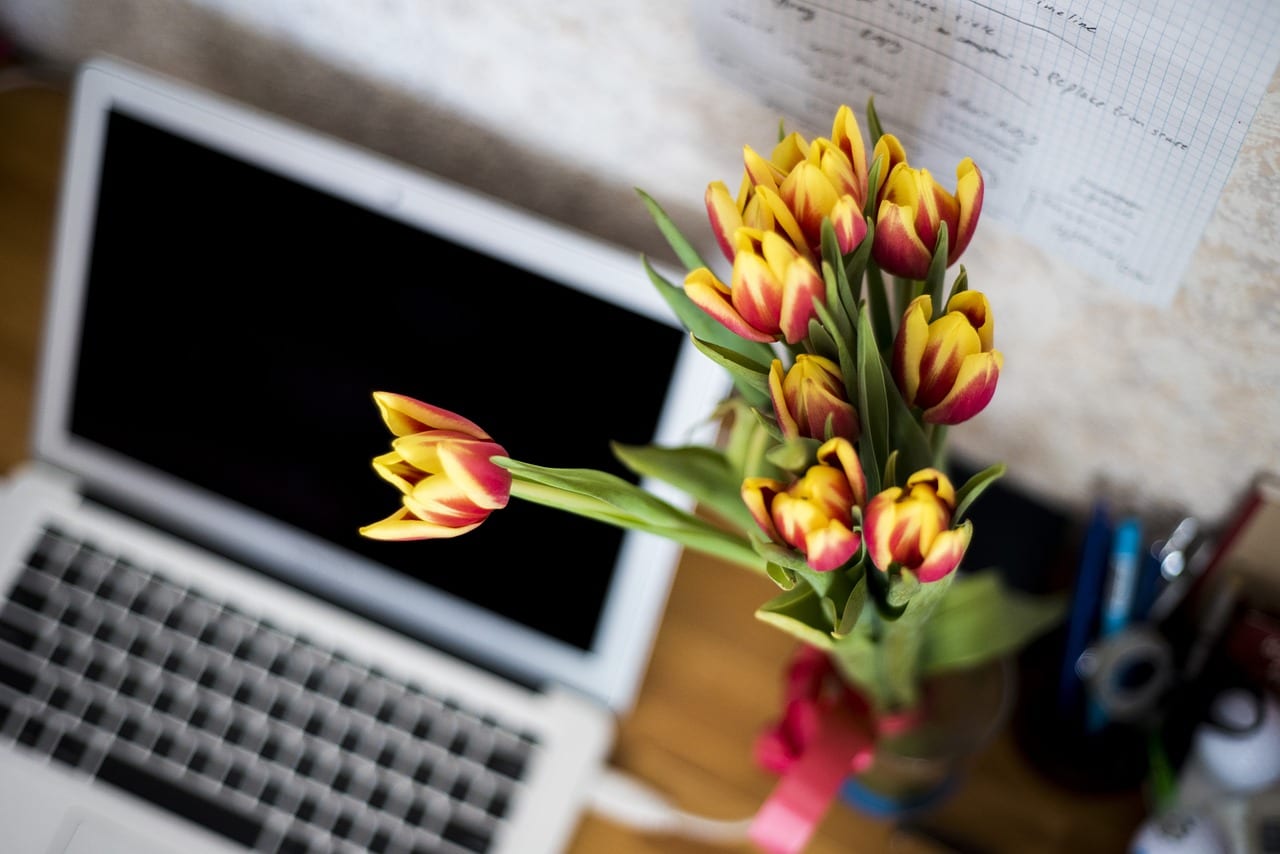 Flowers and work don't go together, if you think about it. Often, flowers are spoken of in terms of weddings or funerals. Nonetheless, flower arrangements in office spaces are becoming the norm, rather than the exception. A bright and colorful flower arrangement would make anyone smile, even on a Monday morning! Besides this, having plants and flowers in the office has shown an increase in creativity and productivity of employees. Flower arrangements not only spruce up the office environment, they bring a sense of calm and happiness all round. Here are some good options for flowers and flower arrangements in the workspace, either as accents for main center piece arrangements or for other corporate areas.
Bunches of small flowers
Instead of having a large vase full of plants, small flowers like the nosegay may prove a versatile option. Nosegay bunches grouped into individual ceramic vases can be placed in key areas of the office, on window sills, and even on individual desks of employees. Nosegays can be combined with roses, as they look similar. Arrange them in a natural way so they look like they have been plucked from a garden. This is especially nice for a small office space.
Contemporary design
In an office space, especially if the aim is to impress clients or guests in a large reception area, a modern vignette does the trick. Floral arrangements can be positioned on pedestals or in an empty corner. Vases may be rectangular or hexagonal and may hold flowers like tulips with background foliage. Metal vases also imply modernity.
Peace lilies for shaded areas
Work spaces that wish to add a tropical flair to their image, such as cruise companies or travel agents, can think about flower arrangements with peace lilies. These flowers have large bright leaves, though the flowers are white, so no additional foliage is needed. Besides, they grow and bloom in the shade and even in low lighting conditions. Offices that have few or no windows will benefit from these.
For desks
Potted African violets in ceramic brown or yellow pots are a great way to enhance an ordinary looking office. They add cheer and color, especially if placed on individual desks.
Flowering cactus
Cactus plants come in a huge variety of shapes and sizes. There are also unique colors to choose from. Some are flowering plants such as chin cacti and easter cactus. Both may require sunlight, but some varieties can thrive indoors and in shade. Both these need minimum care and grow pink blooms. The Christmas cactus is also a flowering cactus plant, but it blooms in winter only. Check out the moon cactus, though not a flowering version, comes in bright colors such as yellow and red. These are all good for an office with modern decor in need of some color.
Bromeliads
Bromeliads are succulent and colorful flowering plants that will add brightness to work areas. They look ornamental in design and have a variety of foliage color to suit every office interior. Leaves are rigid and fleshy and look great on a reception desk or corner table. You could place a pot or two of these on top of a dull looking filing cabinet too.
Potted Azalea
Azalea is a short shrub that looks like a mini version of a flowering tree. The plant looks wonderful in corners or even as a center piece in a large reception area. As a center piece, azalea could be placed in a specific bordered space as its branches may extend horizontally. Azaleas thrive in the cold and have the unique ability to filter the air. In this way, the plants fight formaldehyde.
Flowering branches
Modern office spaces with interiors in neutral colors may consider bold center pieces in long transparent vases placed on architectural consoles. Cherry blossom, long-stemmed hydrangea, plum blossom, and pussy willow branches all do well as branch center pieces. They add a touch of nature to an otherwise modern office space. Furthermore, combining long branches with flowers can add a touch of the rustic to a modern area, giving it a welcoming aura. Stark spaces get enhanced with such flower arrangements.
Dried flowers
Fresh flowers always look good in offices, but if you don't prefer them as they die quickly, you may think of dried flowers. Dried flower arrangements combined with grasses look chic too. Pampas grass is a good way to start. It appears to give the appearance of "cool" and matches any neutral colored office area.
Lilacs and orchids
If you want to give your office space a rich, luxuriant vibe, think of lush flowers like lilacs and dark pink orchids in long metal vases. Orchids need moisture to live and need to be placed in bright indirect light. Though these may die in a few days, flower arrangements look dramatic and make a bold impact. These can be used as center pieces in a lobby area or reception space where first impressions count.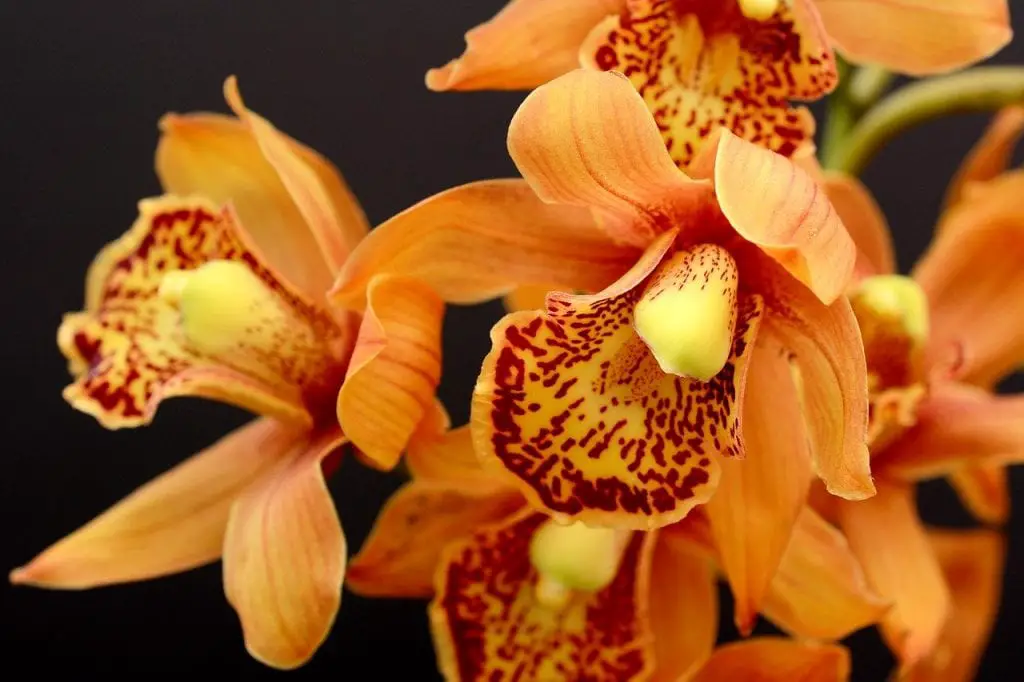 Gerbera daisies
In contrast with the common white daisies we are so used to seeing, gerbera daisies are colorful in bright yellows and oranges. They can be placed in pots or in water, but potted plants will last a long while. The flower arrangement will need a bit of light, but not a lot, on a daily basis. Gerberas are easy to tend to, needing water only if their soil feels dry to the touch. This flower is unique as it has the power to cleanse the air indoors. Research indicates that it can remove toxins like benzene by its own natural filtration process. Benzene is prevalent in printing machines.
Plants for the office
While considering plants and flower arrangements for the office, you have to think about indoor flora. Temperatures indoors, in office areas, will likely be controlled by air conditioning, so you want your flower arrangements to survive in such an atmosphere. If there are plants that need sunlight to thrive indoors, it would be best to place them near a window, at least for a period. This would depend on the amount of sunlight they require. Indoor potted plants and flowers, that don't require arranging every day could be a smart idea for easy maintenance of plants.