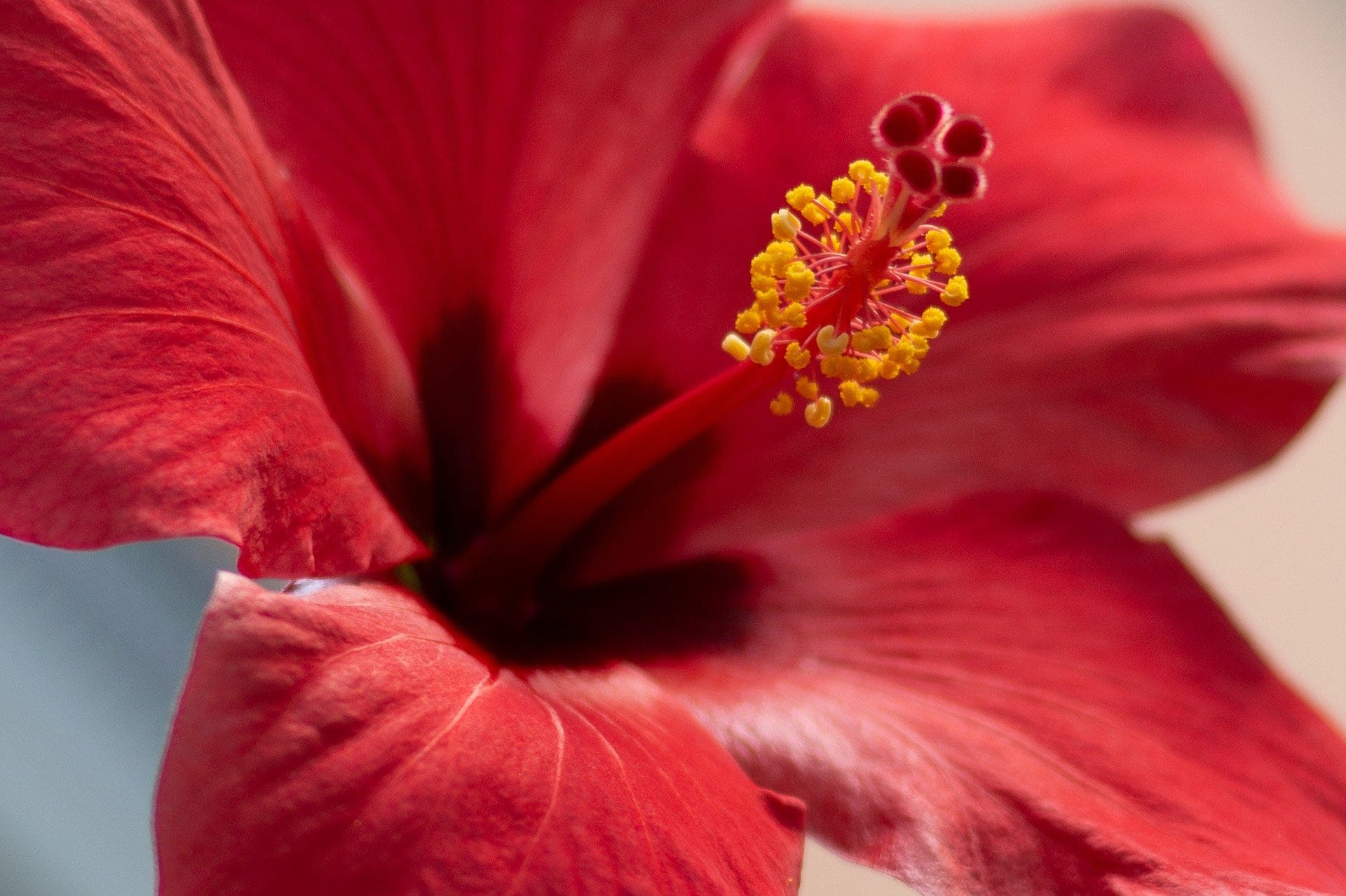 Out of all the flowers that can lift your mood, tropical flowers are the ones that come out tops. These flowers are fragrant and some can be infused, made into a tea, and are stress-busters. Many afford an array of color that is, in and of itself, so pleasing to the eye, that anxiety goes away instantly. If you are lucky enough to have the space and time to maintain a garden like this, you may think of installing a pond with freshwater fish. This will add to your garden's charm and give you hours of pleasure, especially in fine weather. Even if you can't have an outdoor large space to plant and grow these tropical charms, you can grow some in containers on a window sill or patio wall.
You can mix tropical flowers and other plants with foliage to give you a feeling that you are on holiday in your own home. Here are some mood-boosting options to help your mind stay in a permanent vacation mode.
Dahlia
This is an extravagant and audacious flower, blooming through the summer. It adds flamboyance and drama to a space with its exotic appearance and bright colors. These flowers are large. Check out the variety of Karma Choc, which has deep red flowers. The petals of these feel like velvet. You can also try a variant called Edwin's Sunset, which is part of the Waterlily Group of Dahlias. This flower has a bright red hue that looks like it is almost glowing.
Canna
If you select Canna for your garden, any kind of plant in this genus will provide a tropical and fun look. The plant has large and succulent leaves with flowers that you would only see on an island resort. These flowers are large as well, in a range of colors like orange, yellow, pink, white or red. Some plants have variegated leaves and this will add splendor to your space.
Passiflora Caerulea
A climber and creeper, this plant has the most vibrant tropical flowers. This plant will bloom abundantly in the sun and will invade a wall or frame before you can blink.
Hibiscus
This is the ultimate flowering plant to have in any garden, tropical or otherwise. The variety of Summer Ruffle has variegated leafy foliage, which is a blue-green color. Hibiscus flowers are large and can be in a range of colors from lavender to dark pink. This plant can be grown in a container too.
Oriental Lilies
Oriental lilies are colorful tall flowers, and they look superb in any garden. Oriental lilies as tropical flowers do well in tropical climates as they are tough blooms, lasting for a long duration. They grow to around 6 feet in height and bear flowers that are fragrant. Their roots must be in shady areas, with blooms in complete sunlight for not more than 6 hours per day. Strong winds are not good for Oriental Lily stems, and stems may snap. A good place for planting these are close to walls on sides facing west. The flowers have an exhilarating effect that brings about positive energy.
Chrysanthemum
These bright blooms in vivid colors from a peachy pink to a daring red can brighten anyone's mood. Chrysanthemums are known to lower agitation, and keep depression at bay, whether by their smell or color. When crushed and brewed as a tea, these flowers cool the body and remove toxins. These bloom in summer and look great in fall too. The flowers were initially grown in China as a herb. The Chinese believed that Chrysanthemums yielded the power of life.
Marigolds
Marigolds are undervalued flowers as tropical flowers go. Nonetheless, they can add a fabulous hint of color to a tropical garden. They come in bright yellow and orange colors. They attract butterflies, bees and other insects that can benefit your green area. Marigolds are easy to plant and the seeds germinate very fast. The no-fuss blooms are used in religious ceremonies in the east, especially in India. They are known to bring about a sense of peace and joy.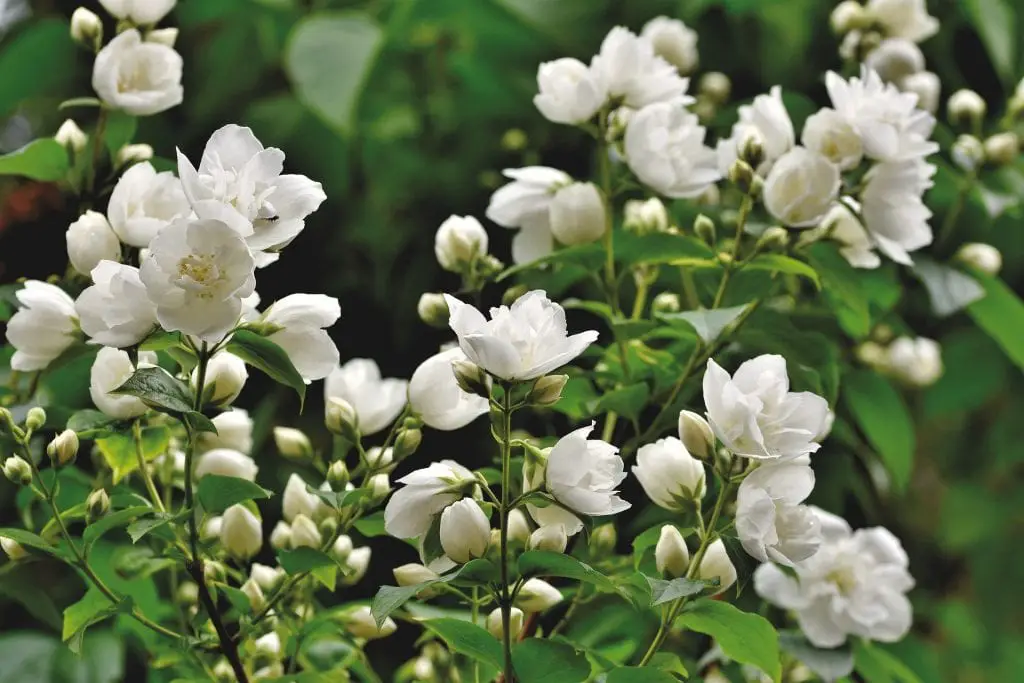 Jasmine
Jasmine is a proven flower that aids in relaxation and a restful state. It has a great aroma that is known to calm anxiety. Research has shown that planting this flower near your bedroom aids in lowering the heart rate. Jasmines are found in tropical and sub-tropical climates and give out a strong scent at night. The flowers do not do well in cold climates. Blooms are white or pink and are an encouraging sight in any tropical garden.
Goldsturm
Proven to be a tough plant in the Rudbeckia group of plants, this yellow flower is showy and grows well in most weather. It is a perennial of a sort with deep green foliage. It needs the full strength of the sun to bloom and grow and appears like a yellow daisy. Hardy and strong, it is not affected by most pests, and can take poor soil as well. It thrives in drought and humidity too. It's pleasing to the eye and a definite lifter of a mood that is melancholy.
So, that concludes the list of all the beautiful tropical flowers which are capable of transforming your garden completely.