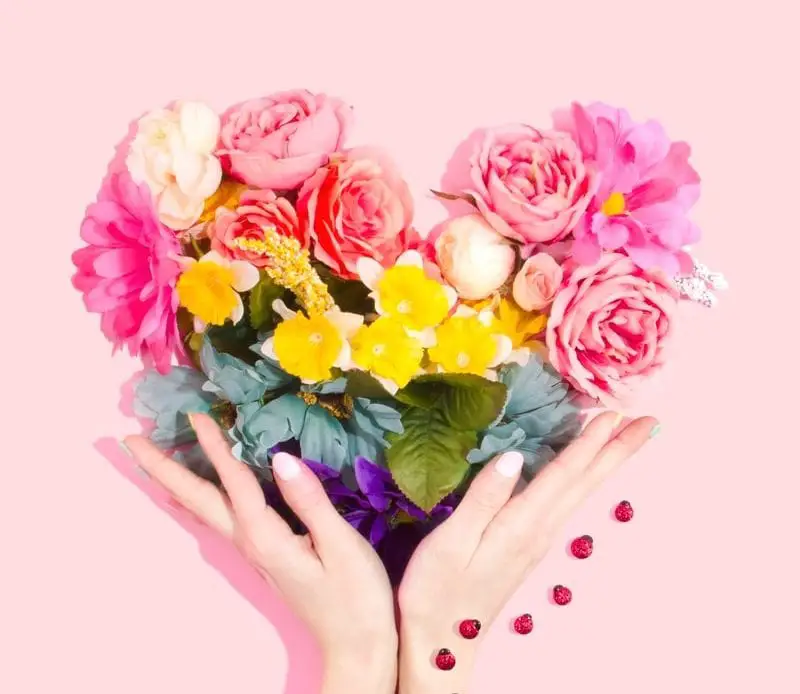 One day comes year in and year out, which is special to show someone how much you love them—this is Valentine's Day. You may show your special someone how much they mean to you every day of the year through gestures and words. Nonetheless, you must convey your love with a grand gesture of what your heart feels on this special day. You may buy an extravagant gift for your love. 
If you don't know what to give your love or valentine, flowers are a great gift to express yourself. Even though your recipient appreciates all kinds of flowers, Valentine's Day flowers have special significance, and certain blooms are classic Valentine's Day bestsellers.
It is important to remember that since the color symbolic of love is known to be red, Valentine's Day flowers should be in this color too. There are no known facts as to why this is so. We can only assume and surmise things from our knowledge of the color red. Perhaps, representations of red as a color stand for courage and celebration and anger and danger. Since love is connected to all these in some way or another, maybe the color is associated with it.
Here is a comprehensive list that you may find helpful in your quest to find the best flowers to give on Valentine's Day.
Roses
Roses top everyone's list of beloved flowers. Aside from Valentine's Day, roses are a perennial favorite for other occasions such as weddings, anniversaries, and birthdays. 
Typically, red roses are the best Valentine's Day flowers to choose from. Within the different varieties of red roses, some subtypes are also important. All this can be quite overpowering, so you can go ahead with whichever red rose you like. If you want to show friendship and affection, your choice would be a yellow rose. 
The popular red rose types given on Valentine's Day are:
This type is the classical red rose but is a full-bodied flower with many petals and long stems. Rose Madam Red is a rose with a large head. You get a variety of these in pink too. The reds are dark, rich red-colored roses, and they always bloom very well in a vase indoors. They have a long shelf-life, too, when you consider flowers kept in vases, around a week or so. The stems lack too many thorns, so handling them is easy.
This variety of roses is darker than the Rose Madam but long-stemmed nonetheless. The heads of these flowers are not very large but rather elongated to look like cups. The roses look elegant, especially in a bouquet.
Torch is a rose with a big bud size and bright red color. It stays excellently well in a bouquet or vase and can sustain long transport periods.
Red roses have signified love and passion since the time of the ancient Romans and Greeks. Roses were identified with two major goddesses of love, Aphrodite and Venus. These flowers have been used to convey love messages without words spoken for hundreds of years. They are also symbolic of something secret or confidential. You cannot go wrong with a red rose.
Tulips
A tulip signifies that your recipient is "the special one" for you.
This color is a good way to express your love. Bright red varieties, such as Tulip Ile de France, are great flowers to give as Valentine's Day flowers.  
This color is akin to the color of fire, symbolizing passion and desire. 
Light pink or yellow tulips
If the message you want to give is mere friendship and affection, then these colors are great. 
White or cream-colored tulips
You can opt for these colors for married couples who want to signify pure love and love that lasts forever.
Lisianthus
This unique flower may not look like a classic Valentine's Day flower, but it is a popular one to give. The buds look uncannily like roses, with different colored rims. 
White and violet lisianthus
These colors symbolize gratitude and appreciation and exude charisma. 
Pastel pinks and purples lisianthus
A good choice to show your friend how much you care. 
The flowers stay in a vase for a week or so and live well during transportation. Stems don't have thorns, so that's a plus. 
Hyacinth
The hyacinth may not be your common choice for Valentine's Day flowers, but it is the selection of many. It exudes a powerful fragrance and comes in pink, violet, and white colors. The variety of Hyacinth Sweetheart, in pink, is the one that is used for manifesting love. The hyacinth flower is a metaphor for peace, beauty, and a soft kind of love. Be sure your recipient will appreciate such a strong-smelling flower before deciding.
Carnations
Carnations are great for bouquets and vases as they are very long-stemmed blooms. They are available in various colors, from bright and deep red to white, pink, and salmon. Carnations are meant to express deep love and devotion. 
This color is symbolic of pure love and luck. 
This color means saying, "I admire you."  
This color is the much-sought-after Valentine's Day flower.
Daffodil
Daffodils don't spring to mind when you think about love as such. In many western cultures, it is symbolic of vanity, and its botanical name, Narcissus, suggests exactly that. So why should it even be on this list? Well, here's the story. 
In Ancient Greece, Narcissus was an extremely handsome young man who broke the hearts of many young women. The god, Nemesis, taught him a lesson by showing him his reflection in a pond. Narcissus fell in love with it and fell into the pond and drowned. What appeared at the very spot was a bright yellow, beautiful daffodil. 
Florists around the world tell this story as they feel the daffodil is not only symbolic of vanity but also great beauty. In some Asian cultures, daffodils signify hidden love. Lovers who are in secret relationships and long-distance ones send each other daffodils.
Peony
The delicate, pleasantly fragrant peony cannot be missed for its charm. It is a lush flower and is loved by many people as a Valentine's Day flower. The color pink is chosen, though you get peonies in different colors. Peonies are metaphors for shyness and hidden love. 
This is the flower you may want to consider when you want to pass on just a hint of your feelings. You can add an iris or two to make peonies look more dramatic in a bouquet.
Anemone
Anemones look like roses, especially if you pick out red ones. They are hardy flowers with long stems but look exquisite. They survive well in bouquets and vases. 
The anemone gives the message that you want to be in a relationship with someone. These flowers are a great choice for people in long term relationships and those who wish to suggest someone be their Valentine.
Lily
Whatever color variety you choose for the lily, you cannot go wrong with this beautiful charmer. Pink, white, red, and orange lilies are all suitable as Valentine's Day flowers. If your partner is elegant and classy, a bouquet of these will endear them to you. They are dramatic and exude the most exquisite fragrance too. 
Oriental white lilies with a stunning aroma can be combined with any other color lilies or roses to give a sophisticated look. You can explore with the stargazer lilies too.
Chrysanthemums
"Mums" are lovely flowers to give on Valentine's Day. Their heads are full and come in various colors, such as red, yellow, peach, white, and pink. 
The reds are deep, and these signify love and sharing. They are long-stemmed blossoms, and different colors can be combined to make a glorious splash of color in any bouquet.
Conclusion
Valentine's Day is supposed to be celebrated to express your feelings for the love of your life. Friends who desire to commemorate their friendship have also marked this day over the years.
Flowers say it all, and they also look stunning. You can also give out flowers in combination with other gifts. 
Gifting flowers to your special someone has significant meaning, just as Valentine's Day flowers are metaphors for relevant attributes.