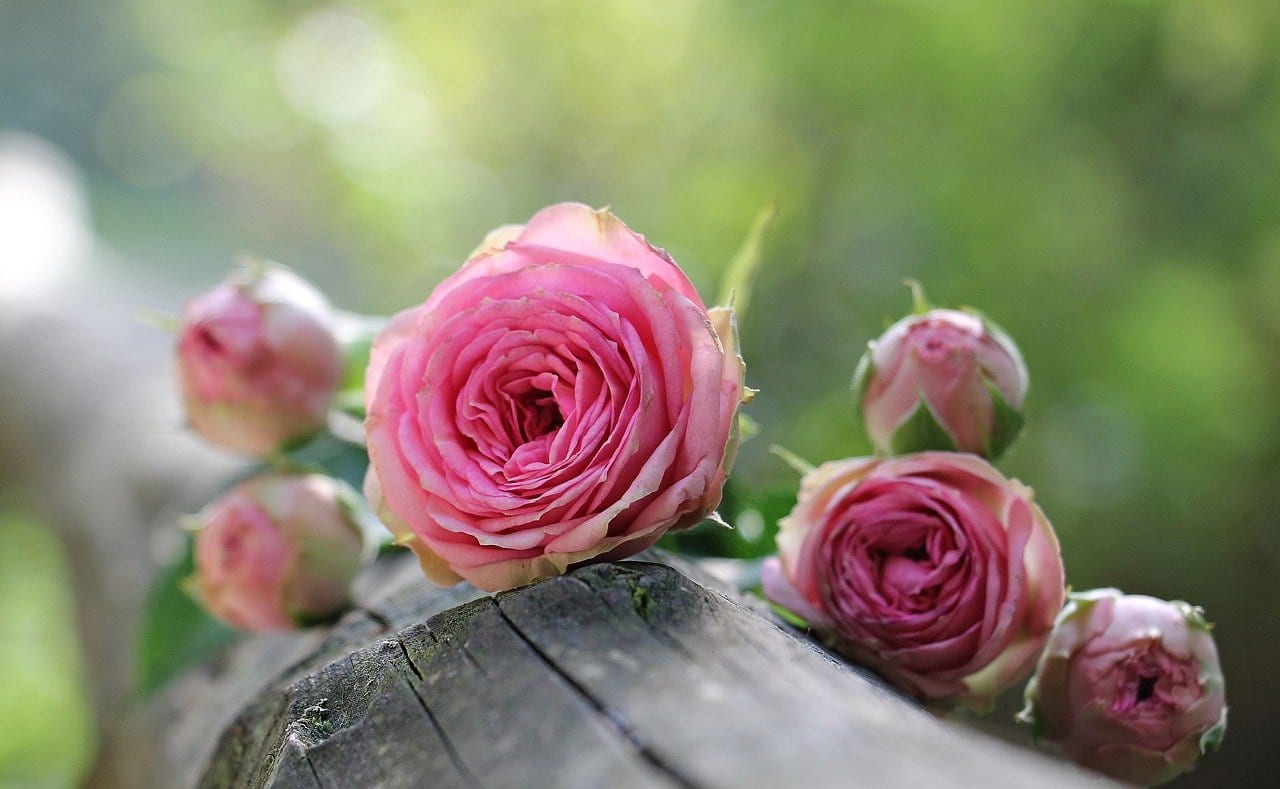 Flowers are universal gifts, and most people are delighted when receiving flowers. The sheer versatility of flowers has made them popular among people of all ages, and is an acceptable form of gift for almost any occasion to this day. 
Every flower has a distinct meaning in different cultures. If you want to convey a message through your flower gift, it is in the best of your interests to get accustomed to which occasions call for which flowers. Whether ceremonial, ritualistic, or out of compassion, flowers can deliver emotions with their bright colors and sweet scent.
Not all flowers were created equally and add the significance of the occasion with them; we have various options to choose from.
Flowers that make great gifts
1. Roses
Roses are versatile; the different colors of these flowers convey the message you want to tell your recipient. For example, red roses are excellent for confessing your love or celebrating an occasion, while white roses suit a funeral. 
Recently, the number of roses has also been known to signify the bond or attraction between the two people. In popular culture, a single rose can be said to represent love at first sight. Rom-coms have romanticized a bouquet of roses to be the perfect pairing for a proposal. Bigger bouquets are an unprecedented declaration of love and appreciation for the other person's companionship through and around.
2. Orchids
One of the most ornamental plants on the planet and known for their heritage and bloodlines, these little plants are popular among plant enthusiasts and people. 
Aside from being expensive, they are also extremely beautiful and would fit most occasions of joy. Whether it be a second date or a sweet gesture, orchids are like wingmen that are always there for you.
Orchids also signify love but not as extreme as roses. Their symbolism is much more subtle and gentle, making them perfect for giving to someone you might not be best associated with, but you want them to know you care.
3. Tulips
Tulips are closed-bud flowers that can add color to any bouquet. These flowers come in various colors, usually associated with happy-go-lucky and cheerful types. 
They are prevalent in spring and are said to be the 'Essence of Spring' in flowers. With a short bloom of 3-7 days, tulips are a great addition to any occasion.
Generally, red tulips signify love, while the white ones are known for the person being apologetic. This means that these are great for birthdays and housewarming parties. Pair it with a sweet message to have a great gift waiting to be appreciated.
4. Stargazer Lily
One of the most ornate-looking flowers, the stargazer lily is as pretty as the person you are giving it to. The white accents on this pink flower bring out its bold and dramatic persona. You can add a pinch of aesthetics to your life with this flower.
These make a great substitution for roses and are versatile enough to be perfect gifts for birthdays or anniversaries.
5. Pastel Carnations
Pastel carnations are often associated with wedding decorations; these fluffy white or pink flowers symbolize pure love and affection for one another. 
The fluffiness of the bloom adds to its visual appeal and will convey your feelings beautifully.
6. Alstroemeria
Another bold choice like the Stargazer Lily; the Alstroemeria is also known as the Peruvian Lily. Having been used in a friendly manner rather than signifying courtship, Alstroemeria is also a great choice for gifting people.
Best as an anniversary present or a birthday, the red shade of this flower can replace the red of roses. The purple variant is as royal as its other counterparts.
7. Camelia
Pink or deep red, this flower is used to celebrate years spent together. Native to Japan but also very popular in China, Camelia is a great choice for adding some color to your life. 
The pink camellia is extremely bright and has a fresh and sweet scent, which puts anyone in a good mood.
8. Daisies
Forever etched in our memories as springtime flowers, Daisies are a go-to for conveying the innocent love and cheerfulness that comes with spring. 
Romanticized by being used to signify spring in countless movies in both the West and East, daisies are a common symbol of new life and freshness.
9. Iris
Iris is a sophisticated and elegant-looking flower named after a Greek goddess of the same name. A flower is befitting a goddess; used on occasions when one needs a bit of motivation or a reminder to hold onto hope. 
Blue Iris is excellent for impromptu gifts or trying something different as a positive affirmation in every sense of the word you want to express.
Flowers that make great gifts in different cultures
In most cultures, floral gifts mean different things but can be noticed in almost all cultures. But there are a few flowers that are reserved for inauspicious occasions.
1. Japan
Gifting flowers is heavily related to traditions and rituals in the land of the rising sun. When one gifts flowers in Japan, they have to be very careful. 
Over time Japan has developed social norms as to which flowers are appropriate for which situations.
| | |
| --- | --- |
| Flower | Description/Meaning |
| Red flowers | love |
| Blue flowers | gratitude |
| White flowers | mourning |
Avoid white flowers until they have a special requirement, as they can be interpreted badly.
2. China
In China, gifting flowers is tied to societal customs and can be used to show friendship, respect, gratitude, or hospitality. Getting all the social cues right is important to convey the meaning you want to put forward.
Here are a few tips:
| | |
| --- | --- |
| Flower | Description/Meaning |
| Tulips | adoration and appreciation |
| Peonies and dahlias | respect and good fortune for elders |
| Sunflowers | respect to anyone |
| White flowers or chrysanthemums | to honor the deceased |
3. Egypt
Since ancient times, flowers have been associated with wellness and royalty and show allegiance to each other. This tradition was passed from the aristocracy to common folk and has stayed with them.
Although now it is only customary to bear flower gifts when you are at a funeral or a wedding.
Some flowers are associated with joy, and others with sorrow. Here is how you can weave the perfect bouquet for each occasion:
| | |
| --- | --- |
| Flower | Description/Meaning |
| Lotus | for funeral |
| Mix of lilies, roses, iris, and cornflowers | for weddings |
Funeral etiquette for flower gifting::
Egyptians, unlike the Japanese and Chinese, like to remember all the good the person did during his life and celebrate his passing and the mark he left. A bright-colored basket will convey this message beautifully.
It is customary to send a flower arrangement a week after the funeral, so they know you have them in your thoughts and prayers.
4. Ghana
Gifting flowers in Ghana has been informal since time immemorial. The country prides itself on being one with nature. Grounded in realism and natural beauty, people in Ghana welcome the thought behind the gift more than the gift itself.
Flowers are a welcome gift for people who like to be close to Mother Earth.
| | |
| --- | --- |
| Flower | Description/Meaning |
| Daffodils  | reincarnation or rebirth |
| Calla Lilies | often used to convey love |
| Sunflowers | longevity and being loyal |
| Daisies | celebrate innocence |
5. Russia
Gender roles are still rigid in Russia, and society has developed social cues regarding gifting flowers that are appropriate for which situations. 
Flowers hold significance in their dating customs, and men are supposed to give flowers on special occasions to their significant others.
| | |
| --- | --- |
| Flower | Description/Meaning |
| Single rose stem | enough on the first date |
| Yellow Flowers | friendship |
| Potted plants/flowers | make great gifts for women older than you. |
| Subtle colors like white, pink or blue flowers | can be given to young women |
6. Europe
Europe follows the conventional system of gifting flowers, and most of it is derived from the cultures that are present throughout the continent
| | |
| --- | --- |
| Flower | Description/Meaning |
| Red flowers | love |
| Yellow flowers | unfaithfulness |
| Odd number of flowers | bad luck |
7. United States of America
The USA might have the most informal and lax customs regarding gifting flowers. Although there hasn't been a great significance attached to flowers, some societal traditions and customs make them acceptable gifts for one another.
| | |
| --- | --- |
| Flower | Description/Meaning |
| Sunflowers | adoration |
| Orchids | strength |
| Peonies  | romantic gestures |
| Yellow roses | celebrate friendship |
Conclusion
It is essential to know the differences between flowers according to their types, colors, and also in different cultures. Knowing this can help you pick great flowers for your loved ones appropriate to their meanings and your recipient's culture.
You can now give flowers to your friends, colleagues, relatives, or family members without the fear of gifting flowers inappropriately.