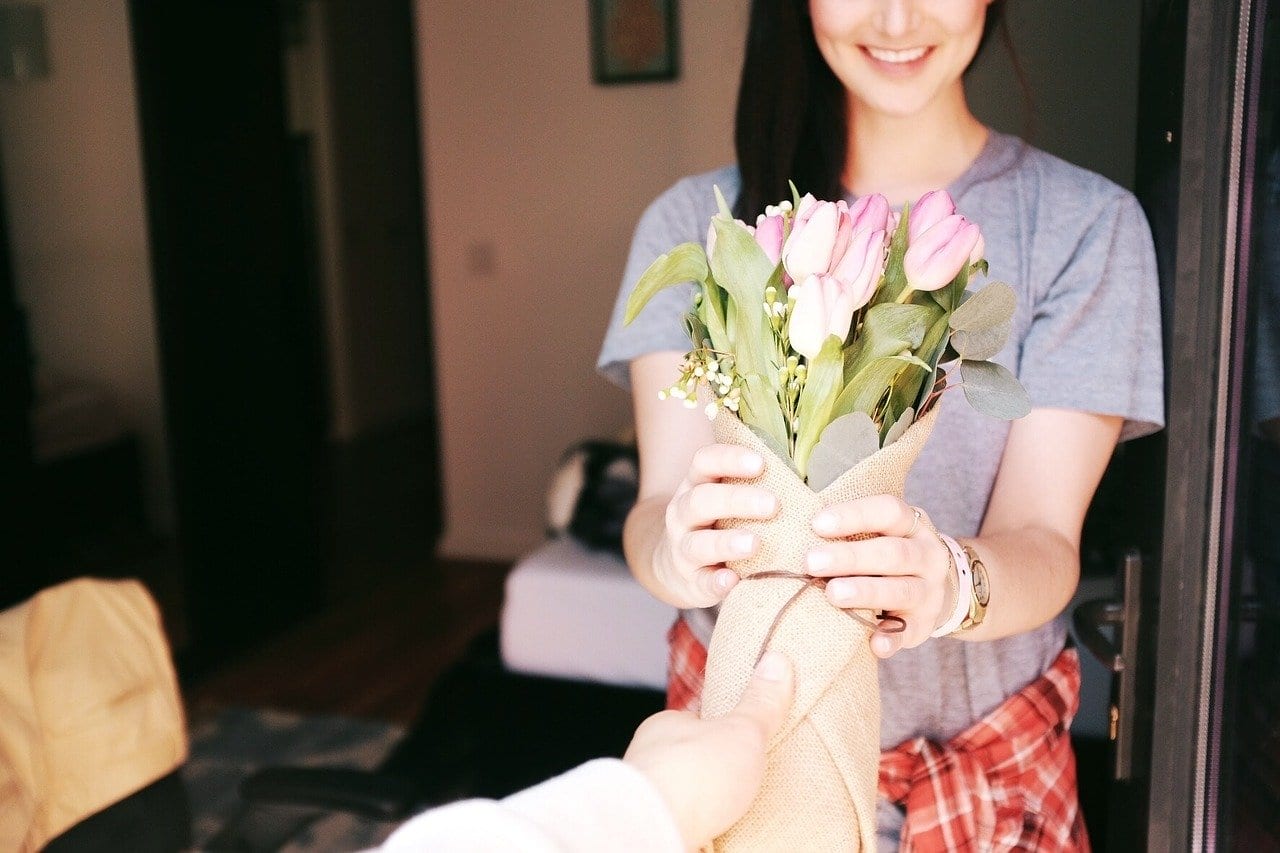 Flowers have always been an integral part of human culture. They have been used for gifting since ancient times, carrying different meanings in different cultures. Flowers are special as they are associated with certain feelings, emotions, and beliefs. They can convey thoughts and deeper feelings better than words. 
However, it's best to be careful when choosing flowers to give to someone from a different culture. You read it right. Each culture perceives flowers differently and comes with distinct meanings when gifting them.
Understanding cross-cultural flower gifting etiquette
Many people across cultures and traditions admire flowers. People of different religions and ethnicities use different flowers for different purposes. Here are some cross-cultural flower gifting etiquette:
understand the country/cultural protocol
When you think of gifting flowers to someone from a different country or culture, try to understand what a particular flower means in their culture. While a white lily may mean sympathy and care in one culture, it may mean death or illness in some other. Gain insight before picking a flower. A wrong move may make you feel embarrassed or insulted.
know the signs of a flower when the recipient is not from your country or ethnicity
For instance, yellow flowers are appreciated in many countries as a symbol of friendship, but the Russians see them as a symbol of a funeral. Flowers are appropriate when someone in France invites you; however, avoid presenting Chrysanthemums (used only for funerals), red roses (exchanged between lovers or spouses), and Carnations (believed to bring bad luck) as gifts.
know the flower or color means to the recipient's culture
It is common to give or exchange flowers before starting a business meeting. However, when dealing with a person from an unknown culture, be careful. Before gifting a flower, it is best to know what the flower or color means to them in their culture. One wrong move and things could turn upside down.
Now you understand flower gifting etiquette, let's explore what gifting flowers mean in different cultures in detail. We have listed some popular cultures and described the flower gifting practice in each.
Japan
Japan is a country popular for gifting flowers. Flowers are a part of Japanese tradition; they celebrate anniversaries, birthdays, and weddings with lots of flowers. It is also customary to bring bouquets for friends and family when someone returns from a trip to this country. 
Japanese give a flower or a bunch of flowers to those sick in the hospital, wishing them a speedy recovery. However, you should note that the gifter must avoid potted plants for those hospitalized as it could mean a negative as it may be interpreted as wishing someone their illness to worsen or take "deeper root." 
Red flowers are widely used in Japan since people associate color with positivity, health, and wisdom. Another thing is that the Japanese value presentation, so it is best to make a bouquet or a flower gift basket that looks attractive before presenting it.
Japanese proverb about flowers:
The neighbor's flowers are red. (隣の花は赤い)
This proverb means that "the grass is always greener on the other side" or other people seem to be in a better situation than you in your perspective, although they may not be.
Like in flowers, people in every culture have different perspectives or symbolism from each other based on what flower or color to be gifted for any occasion.
What flowers to choose:
| | |
| --- | --- |
| Flower | Description/Meaning |
| Red roses (most popular for lovers) | passion and romantic love |
| Red carnations | familial love or love for mothers |
| Bluebells | gratitude |
| Sunflowers | adoration and loyalty |
| Irises | good news and good tidings |
| White flowers | mourning |
China
Gifting flowers forms a part of Chinese culture. They are widely used as a symbol of maintaining relationships, while flower gifting also displays respect, friendship, love, gratitude, and hospitality. Flower gifting has been a tradition for centuries in this Asian nation, passed down from generation to generation.
Chinese proverb about flowers:
Different flowers catch different eyes. (各花入各眼)
In English, the common phrase that can almost be related to "Beauty is in the eye of the beholder," this proverb means that people can have different opinions on what is beautiful.
Every culture sees every flower differently from others; what may be appealing to Japanese people may not be to Chinese people.
What flowers to choose:
| | |
| --- | --- |
| Flower | Description/Meaning |
| Sunflowers or carnations | respect and gratitude |
| Roses | deep romantic love |
| Tulips | adoration or appreciation of someone's intelligence |
| Peonies or dahlias (for elders) | honor and good fortune |
| Bamboo (for a friend) | financial success |
| White flowers or chrysanthemums | honoring the dead |
Russia
When gifting flowers to a Russian, it is best to understand the occasion before purchasing one. Russians give a single flower or a bunch for birthdays, but they avoid a flower gift basket. For joyous occasions, Russians prefer to give flowers in odd numbers. A yellow flower in Russia is a symbol of a breakup or separation.
Russian proverb about flowers:
If your heart is a rose, then your mouth will speak perfumed words. 
This proverb  means to speak gently.
Flowers also gently speak the words from our hearts that mouths cannot tell.
What flowers to choose:
| | |
| --- | --- |
| Flower | Description/Meaning |
| A rose with an unusual color, a large daisy or a gerbera | best for first date |
| Red roses, hyacinths, and tulips | popular Women's day gifts |
| Carnations and lilies | sympathy |
Egypt
Gift-giving in Egypt is unique and dates back to the Pyramid era. During those days, individuals offered gifts to the ruler to earn support or gain personal fame. The gifting tradition is still prevalent in this country; however, flower gifting is restricted. Flowers are only given to the sick or presented to wedding couples. They are also given during funerals as a mark of care and sympathy.
Egyptian proverb about flowers:
For the benefit of the flowers, we water the thorns, too.
This proverb means you have to overcome the challenges you meet on your way to achieving your goal.
If your goal is to give someone flowers as a gift, you must know the meaning behind each flower and its color.
What flowers to choose:
| | |
| --- | --- |
| Flower | Description/Meaning |
| Red roses | passion, blood, life and love |
| Lilies | a great regard for the noble woman who will give it |
| Lilacs | for girls with simple taste |
| Tulips | love is perfect; promises, announces, declares love |
| Orchids | passion and sensuality |
Europe
Roman brides, in ancient times, carried flowers with them since they believed that flowers could keep out evil forces. They also believed that flowers ensure fertility. According to an old Dutch saying, food is for the body, while flowers are for the soul. 
In England, gifting flowers has a different meaning. Guests take flowers as gifts when invited over to another's home. The people here avoid white lilies since they are a symbol of death. Like in many other countries, red roses symbolize love, desire, and passion in England. 
Almost all European countries have this tradition of gifting flowers in odd numbers. The practice is present even today. However, they avoid presenting 13 flowers since the number is perceived to be unlucky.
European (French) proverb about flowers:
Beauty, unaccompanied by virtue, is like a flower without perfume.
This proverb means that beauty without virtue is a beautiful person just by looks but not by heart.
Every flower is beautiful, but in some cultures, there are some flowers that represent negative meanings.
What flowers to choose:
| | |
| --- | --- |
| Flower | Description/Meaning |
| Lilies, gerberas, and roses | ideal emotional messengers |
| Sunflowers and daffodils | enchantment |
| Gerbera daisies and carnations | to delight a loved one |
Ghana
In the country of Ghana, flower gifting is informal. There are no strict rules and regulations, and you can get a bunch of mixed flowers to give to anyone out there. When meeting someone, getting flowers or any gift is not mandatory. However, the people of Ghana are closely associated with nature, so flowers are always welcome as gifts. They are least bothered about color or variety.
Ghanaian (African) proverb about flowers:
We will water the thorn for the sake of the rose.
This proverb means you must deal with troubling situations to get to the prize at the end.
Sometimes, choosing the flowers to give to someone can be challenging, but once you already have a perfect bouquet for your loved one can be fulfilling.
What flowers to choose:
| | |
| --- | --- |
| Flower | Description/Meaning |
| Daffodils | rebirth and are great for those making a life change |
| Red roses  | love and passion  |
| Yellow roses | joy |
| Daisies | innocence and cheerfulness |
| Calla lilies  (great gift for a girlfriend or wife) | great beauty |
| Sunflowers | loyalty and longevity |
USA
Regarding flower gifting, the United States has largely been informal and relaxed. People here do not expect gifts; they are exchanged only during formal business meetings. Flowers are, however, presented as gifts on occasions such as birthday parties, weddings, and engagements. In this large country of multinationals, you can take someone out for dinner as a treat but expect a return treat later! The country largely grows red roses, and millions of them are purchased every year on Christmas Day, Mother's Day, and Valentine's Day.
American proverb about flowers:
Friends are flowers that never fade.
This proverb means treasuring your friends that stayed with you through your ups and downs.
Flowers are treasured, especially by someone you care about and love.
What flowers to choose:
| | |
| --- | --- |
| Flower | Description/Meaning |
| Daisies | purity and innocence |
| Peonies | romance and good fortune |
| Yellow roses | friendship and joy  |
| Sunflowers | adoration and loyalty |
| Orchids | admiration and strength |
| Tulips | cheerful thoughts, confidence, and love |
Mexico
Gift-giving tradition is widely in practice in Mexico. You will feel embarrassed if you attend a formal gathering without a gift. Flowers, like in many countries, are popular gifts in this country too. They can be presented on any occasion or event. Flowers are also the most sought-after during festivals. So, if you visit a Mexican friend, pick a bunch of special flowers or choose a ready flower basket. Your gift can make your host feel special! Avoid yellow flowers except for Day of the Dead celebrations as they symbolize death.
Mexican proverb about flowers:
A person born to be a flower pot will not go beyond the porch.
This proverb means if someone were born and raised the right way, they would never go astray.
Just like in gifting flowers, you will never go wrong.
What flowers to choose:
| | |
| --- | --- |
| Flower | Description/Meaning |
| White flowers (best for gifts)  | considered to be uplifting |
| Red roses | love and fidelity |
| Orchids | luxury and beauty |
| Daisies | family and respect |
| Dahlias (national flower of Mexico)  | creativity, elegance and dignity |
Canada
Canada is a diverse country with many religions, cultures, creeds, and ethnicities living in absolute harmony. For this reason, flower gifting for the people in this part of the Earth can be tricky. Like the USA, Canada is informal as well when it comes to gifting or flower gifting.
Canadian (English) proverb about flowers:
Flowers don't tell, they show.
This proverb means flowers can show the emotions of the giver to their recipient.
We can give flowers to someone to convey our feelings to them on a special or even a regular day.
What flowers to choose:
| | |
| --- | --- |
| Flower | Description/Meaning |
| Red roses, asters, carnations, and daisies | popular gifts on Valentine's day |
| Lilies and orchids | gifted on Women's day |
| bunch of red roses or a mixed flower gift basket | presented to a friend's wedding |
India
India has a rich culture of sending and receiving flowers. Since ancient times, people in India, especially women, have practiced flower gifting during festivals and special occasions. Flowers in this country are used for almost all kinds of occasions. From weddings, festivals, and engagements, to simple, informal gatherings, flowers hold a special place in Indian culture. You can give any flower to your Indian friend, which will be accepted with enthusiasm and happiness.
Indian proverb about flowers:
All the flowers of tomorrow are in the seeds of today.
This proverb means you must start small by planting seeds of how you want to grow; whatever we plant today will be tomorrow's results.
Gifting flowers as a simple act of kindness today can reap greater things tomorrow.
What flowers to choose:
| | |
| --- | --- |
| Flower | Description/Meaning |
| Red Rose (king of gifting flowers) | undying love and passion |
| Carnations  | purity, platonic love, and friendship |
| Gerberas (in myriad hues) | hope, love, passion, contentment, and commitment |
| Hydrangeas  | grace and beauty  |
| Lilies | grace, purity, and peace |
| Daisy | grace, beauty, and new beginnings |
| Sunflower | friendship, admiration, and strength |
Conclusion
Flowers are uniquely incorporated into people's lives based on different cultures and traditions. They have a special place in our hearts, regardless of race or where we live. Flowers are beautiful and fragrant, always bringing joy to the gifter and recipient.
The different meanings and symbolisms of flowers we use to convey our feelings and heartfelt messages contribute to making our loved one's day extra special.
Look at the flowers around you and observe the role flowers hold in people's lives around the world.