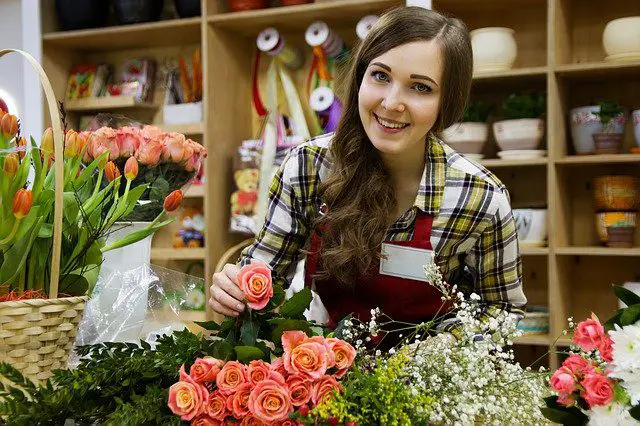 When it comes to buying flowers for your best friend, the choice can be very tricky. Flowers make up a very unique present for your special someone. There are assorted flower arrangements for various occasions such as birthdays, anniversaries, or festivals. If your best friend is going to receive a bouquet of flowers from your side as a gift, then some though should be given to this decision. It will make a very special memory for your loved friend.
Why Consider Giving Your Best Friend Flowers?
Flowers are the best gifts to give to your loved friend. They have the freshness and the quality to make any day memorable. On top of that, get the flowers delivered at the doorstep of your friend. That way, it will be a great and different way of giving a present! But, their is an etiquette of presenting flowers. Different flowers carry different meanings. Hence, you should make the choice of flowers wisely before presenting it sending your best friend flowers so that you do not send out any wrong message unintentionally.
Below, some very crucial points are provided to help you choose the right flowers to gift your best friend. These things will help you to know what to opt for and what to avoid while sending flowers to someone special.
Color of Flowers
The color of the flower shows the thought that has been put into buying them. There is no such rule that flower presents are only meant for your partner of opposite sex. They can be equally gifted to your make or female friends. But, the color of the flowers you are sending should be kept in mind. It seems very romantic to send red roses to your spouse on your anniversary, but choosing red-colored flowers for your friend is not a great choice. Choosing red flowers for your friend may send a mixed signal, especially it the friend is of opposite sex. Instead, go for yellow or golden-colored roses.
Why Yellow or Golden Flowers?
Yellow color symbolizes friendship in the flower kingdom. As a result, yellow roses will form best present for your friend. A neutral arrangement of flowers with yellow and white tones is the ideal gift to send to your best friend.
Sending Flowers to a Long-Distance Friend
If your best friend lives on other side of the country, then flowers are an ideal gift to give. These days, flower bouquets are easily available online. You can easily get the flowers delivered to the address of your friend. So, sending flowers to long-distance friends have become quite easier now. Sending flowers to the home or workplace of your friend is a more personal and meaningful experience in comparison to sending an Amazon package or a gift card.
Tips to Buy Flowers for Your Best Friend
You can make the special event in the life of your best friend quite memorable by picking and sending the right flowers. Consider the provided tips to enhance your bouquet present.
Types of Flowers
You can choose from a wide range of flowers to gift your best friend. There is a large selection of flowers in the market. You must choose the one that appeals to the taste of the recipient and also suits the occasion for which you are gifting them. Different flowers carry different meanings and help to convey a secret and special message to the loved ones. Check out what different lovely blooms symbolize.
Roses: Roses are your go-to choices if you want to add a romantic touch to your present. Gift a bouquet of roses to your best friend if you want to show much you care about them.
Orchids: Orchids come under the category of delicate and unique blossoms. So, your friend is of a simple and delicate nature, then they are great blossoms to send.
Lilies: Lilies are symbolic of positivity and happiness. Lilies are ideal choices to send to your best friend on his or her birthday.
Tulips: Colorful tulips are gifted a great deal during the springtime as this is the time when these flowers bloom the best. Gift these flowers if your friend loves bright colors.
Daisies: Gifting daisies to your best friend will make him or her feel at home if they are living far away from their loved ones. The fragrance of daisies is very delightful and will lighten up the mood of your friend in an instance!
Favorite Color of Your Best Friend
Though yellow color is hands down the best color choice to gift flowers to your best friend, it will also be a great idea to choose a color that is your friend's favorite! So, in order to win the heart of your best friend, send flowers that are having colors that are liked by your special someone.
Gift Flowers that Express How You Feel
Different color flowers have different meanings and express the feelings of the one who gifts them. So, you can also go by choosing a flower color that expresses how you feel.
Here are some examples of flower colors that you can choose to pick a bouquet for your best friend:
Pink
Pink color flowers grace and happiness.
Red
Red color flowers represent passion, love, and strength.
Yellow
Yellow color flowers represent friendship, happiness, and joy.
Orange
Orange color flowers represent joy and warmth.
Green
Green color flowers and plants are symbolic of youth, health, and good fortune.
Purple
Purple color flowers represent pride and success.
Wild Flowers
If your friend is someone who is unconventional in his or her choices, then sending your best friend flowers that are wild will be a thoughtful option. Wild flowers are a gift choice of one of its kind for people who do not like conventional flowers.
Add a Note to the Bouquet
A note with thoughtful ideas is an essential addition to the bouquet of fresh flowers that you are about to gift your best friend. This note carries the best wishes you are meant to give to your friend on a special event in their life such as birthdays and anniversaries.
Personalize the Bouquet
Choose the flowers that carry unique meanings if you want to impress your best friend. For example, if your best friend's birthday falls in the month of January, then gift flowers that symbolize the essence of month of January. Apart from that, you can choose flowers as per the sun sings or according to the meaning of the name of your best friend. You can also choose flowers as per the personality of your friend. For instance, if your friend has a peaceful nature, then gifting white lilies is a great gift idea to send your best friend flowers. Being considerate about the details will mean a lot to your friend.
Order the Flowers Ahead of Time to Ensure Timely Delivery
Order the bouquet ahead of time. This will ensure that the flowers reach your friend by the the time of the celebration. If your flowers reach after the event, then the special feeling attached to the present will be lessened. Research estimated delivery time on the site from which you are planning to send flowers to your best friend.
Flowers are for Every Emotion
Flowers are the best gifts to lift someone's mood up. They are the ideal gifts to cheer someone up in an instance. So, flowers are not meant to be given only on birthdays or anniversaries. They are also the choices to go for if you want to soothe your best friend during tough times. A bouquet of fresh fragrant roses as a surprise gift will lighten up the spirit of your loved friend. Flowers can also be sent as an apology if you had an argument with your friend and you want to mend the chasm between you two.
Flowers as Best Gifts
The delicate quality of flowers sets it apart from other presents. The raw, natural, and unmaterialistic quality of flowers appeals to the soft emotional core of the recipient. Flowers are great stress relievers too. Their bright colors and sweet fragrance opens up the gateways of our emotional channels and our mood becomes light in no time. Flowers are also the best conveyors of love. A simple gesture of gifting a bouquet of fresh fragrant flowers is enough to make them realize that they hold a special place in your life.
Any celebration is incomplete without flowers. In form of both decoration and present, flowers are the crucial part of any celebration. As a result, sending your best friend flowers is a great idea to make your best friend feel special. So, make sure to give thought to the idea of sending flowers to best friend next time when they have their birthdays or anniversaries. You can easily find best flowers to gift to your best friend on an online portal. Pick flowers as per the taste of the recipient and the occasion, and bring a smile on the face of your loved ones.