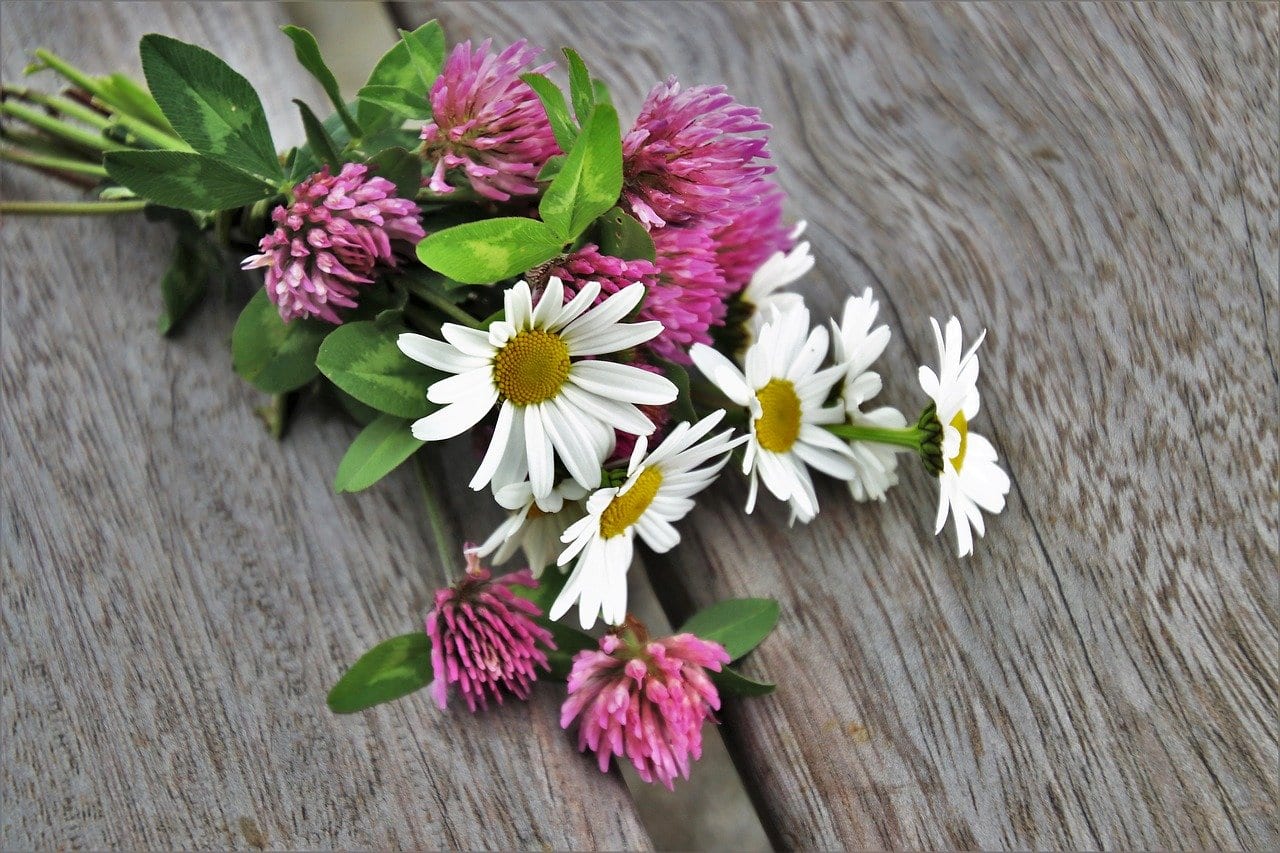 Who doesn't like fresh, beautiful flowers? A bunch of aromatic flowers can make anyone's day and can lift anyone's spirit. Flowers are a symbol of sentiment, care and love. They are available in a range of colors and types and you can choose the ones perfect for the occasion or person you have in mind. Flowers also carry a special meaning, that is beyond words. If you have an occasion around the corner and are looking for a gift that can bring a hearty smile on the face of the receiver, a flower gift basket is the right choice.
Here are some reasons why flowers make the perfect gift
A wide range to choose from
Each flower holds a special significance. Rose is a beautiful flower that comes in red, orange, yellow and many other lovely colors. It is a symbol of love, affection and care, and can make a perfect gift for spouse, children or anyone that holds a special place in your life. Geraniums represent friendship, so they can be gifted to your close friends. Lilies symbolize loss, sympathy and purity, so they are the first choice for funerals. Carnations, tulips and Orchids are best suited for mothers and grandmothers. However, if you have anything particular in mind and want to convey your feelings through flowers, you have a great choice. Look for a flower with an aroma and color that best syncs with your feelings and get set to see that bright smile on the receiver's face!
Flowers add to the look of the space
No matter what flower you choose, it can certainly enhance the appeal of any space, be it your home or your office. Flowers are not the kind of gift which the recipient receives and puts it in his/her closet. They are meaningful and have emotions attached. Elegant flowers can brighten up the home or work area and transform the very look of the space. They absolutely promote a healthier, productive and happier environment. Flowers can visually inspire the minds and be used to decorate both the interior and exterior areas.
They are one of the best gifts for anyone
Flower gift baskets can make the perfect gift for anyone. Be it spouse, daughter, grandmother, uncle, boss or someone whom you hardly know, flowers are that kind which everyone admires. They suit all ages, genders and social classes. So, if you are going to a party, wedding or just to greet someone, quickly get some flowers for them and display your taste in style. We are sure your personality will be appreciated!
Buying flowers is kind on your pocket
More often, we tend to overspend when shopping for a gift but it is not the case when you choose to gift flowers.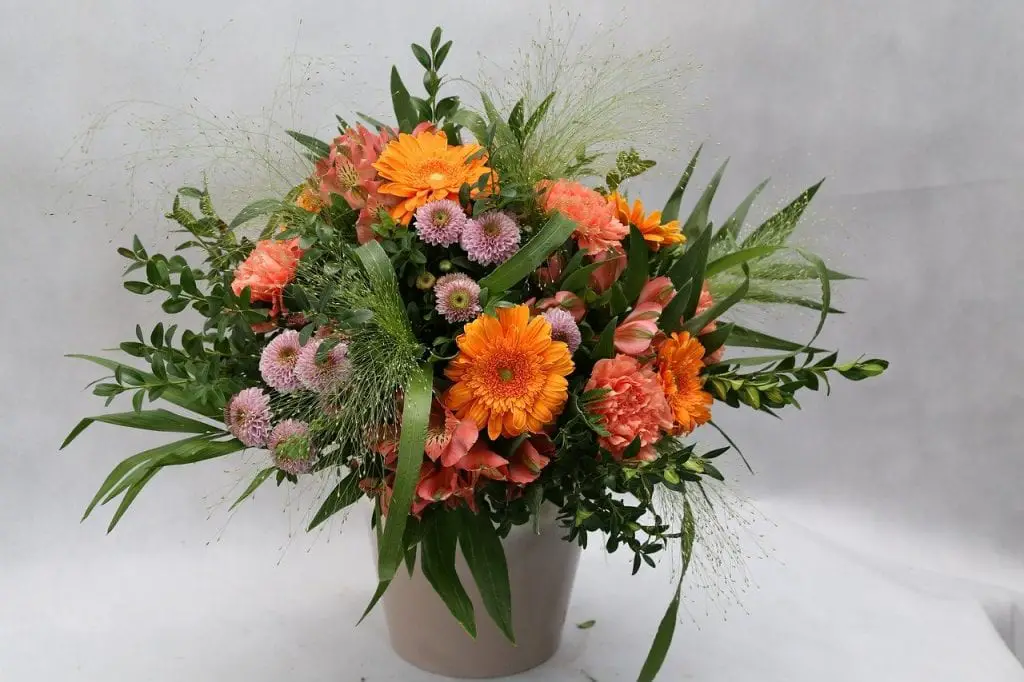 Flower gift baskets can be customized to suit any budget. From good-looking fresh, small flowers to the expensive, exotic wow ones, you can find a lot of them to choose from. Just pick the ones that come within your price range and ask your vendor to create a lovely gift basket. A fantastic gift will be ready in no time. Gift great while staying within your budget!
Flowers are always in fashion
Flowers are evergreen gifts. They are never out of fashion. In fact, in recent times, flower gift baskets have created new styles and trends. Yes, each basket/bouquet is crafted uniquely to carry a special meaning or message. Flowers always stay in fashion and without thinking twice, you can gift it to anyone, anytime.
They are a symbol of positivity and purity
In addition to enhancing the look of the space, flowers can lift the mood of the people around. The fresh, bright and aromatic blooms and plants symbolize positivity and happiness. Besides creating a happy atmosphere around, flowers are also bio-degradable, meaning they are non-toxic and environment-friendly.
They last for long
Many of you might think that flowers don't last long and the recipient may forget your feelings within a short span of time. This is a wrong notion. Flowers, especially orchids and tulips last for a long time if proper care is taken. They can be put in a colorful vase with water and placed on the office desk or corner table of an apartment room. They last for days and weeks, spreading happiness and an aroma to remember.
Flowers are perfect for even those who are sad
If your near or dear one is feeling low for some reason, gifting a flower to him/her can work wonders. Flowers can touch emotions and lift the mood of the people that are going through a rough phase in life. Studies have also proven that gifting flowers can boost emotional health and make people happy instantly. Flowers transform the mood and generate an instant smile. Research has shown that people feel less agitated, anxious and depressed after receiving a flower gift basket. It doesn't matter whether you decide to gift a single rose or a bag full of orchids, you are going to make the recipient happy for sure!
Flowers are an easy way of communicating feelings
The practice of gifting flowers is seen in every culture across the globe since centuries. This is because, they carry with them human sentiments and feelings that are difficult to convey in any other manner. Depending upon the color, the kind of bloom and how it is arranged, flowers can perfectly dictate the feelings between the giver and recipient. Flowers symbolize care, love and your feelings for the receiver while you can further tailor it to suit any occasion.
Gifting flowers to someone indicates that you deeply care for them. It is the perfect way of saying that you want them to be happy and smiling.
They are an instant pick
Do you rarely attend a party? Not good at picking gifts?
For those of you that do not excel at picking gifts, flowers can be the number one choice. They can convey your love, sympathy and care. If you do not know what to gift, just pick a flower or a ready flower gift basket. It is as simple as that!
You can shop for flowers online
Skilled online flower vendors are all over the place. So, you need not even go out to pick the flowers. Sit comfortably on your couch, check out few vendors online and choose the flowers you like. They can even deliver to the address/person you mention. Gifting was never this easy!! However, be careful when choosing a vendor since not all are genuine and trustworthy. Take some time out to research for the best one, check the reviews and then place the order.
How to choose flowers
Well, choosing flowers depends on a number of factors. You can choose seasonal flowers if you are going to a birthday, Easter or any other small party. Bright red roses can make the perfect choice if it is an engagement party, Valentine's Day party or a wedding. However, if you intend to convey a particular message to the receiver, the choice depends upon your taste, message, the color of the flower and the receiver's likes and dislikes. If you have the least idea about the flower arrangement, it would be wise to let your vendor do the magic.
Flowers express the deepest feelings in an astounding way. Make the right choice and take pride in making someone happy!