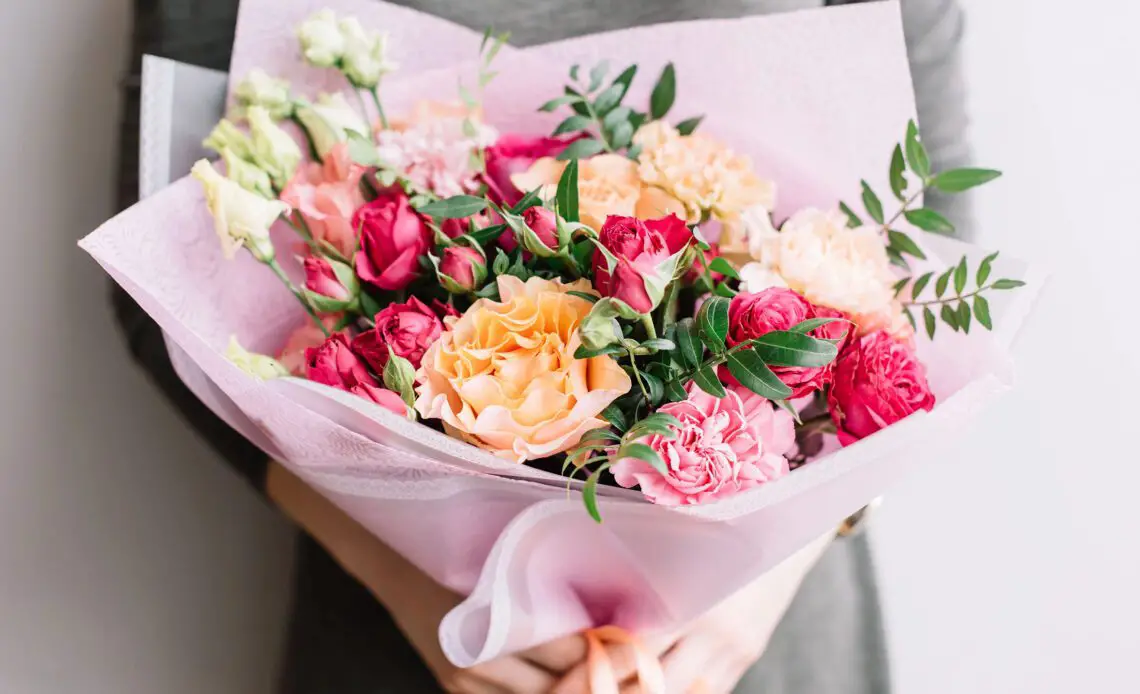 Flowers are widely used as a gift for almost every occasion to express love and affection to someone. Gifting flowers convey different emotions and messages to the recipient, changing their mood and putting a smile on their face or even making them cry tears of joy because of your thoughtfulness.
With the vast variety of flowers, choosing the right flowers to give as a gift for a particular occasion can be challenging and overwhelming. Every flower means differently from the other, depending on the type, color, and sometimes quantity you give to the recipient. Many people need to be more knowledgeable about flowers.
General tips on gifting flowers
1. Consider your recipient's likes and dislikes.
The first thing you should know is your recipient's favorite flower. Do they like their flowers in a bouquet or a flower arrangement? Would they love to receive one on their special day? In this way, gifting flowers to your loved ones can be easier for you.
2. Choose the flowers according to their type and color meanings
If you fail to know your recipient's favorite flower, you can rely on the meanings and symbolism of each flower and its color. You can accurately express how you feel toward someone through this.
3. Remember your recipient's culture
Flower gifting traditions vary greatly between all cultures. Flowers representing positive meanings in other cultures may convey negative meanings to others. It is important to know this to avoid gifting flowers that could offend your recipient. 
4. Be spontaneous and mix it up
If you are the kind of person who always remembers to give flowers on every occasion, try giving different flower arrangements each time. There are a lot of choices available in a wide variety of flowers. And remember this, sometimes the best reason to give flowers to someone is for no reason or without an occasion.
Tips on gifting flowers to women
1. Find out what flower she likes
This tip is easy for someone who knows the interests of his recipient. If you don't know yet, you can look back to the moment she expressed interest in a particular flower and its color; or simply ask what her favorite flower is. It is better to ask than guess what type of flower to give her to avoid making mistakes and embarrassment. You also need to note if she is allergic to a specific flower.
2. Think of a good line
Although the flowers you will give to your recipient already hold a specific message you want to tell her, it is better to have something to say to her upon handling the flowers for her to know what you meant and avoid misunderstanding your gesture. 
Make your line as simple and precise as possible to express your message to your recipient smoothly. You can tell her lines like, "I love you" or "You look so beautiful," and the appropriate greeting for a specific occasion is a perfect choice, like "Happy birthday," Happy anniversary," or "Happy mother's day."
3. Write her a letter
Gifting flowers can be more romantic or sentimental when you write a heartfelt letter to your recipient to tell her what's on your mind. She will appreciate you more as she sees how caring you are through a simple gesture.
4. Pair the flowers with another gift
The flowers are already enough and a special gift, but most women love receiving more gifts. Not being materialistic, but they appreciate your effort in finding them the best gift. Complementing the flowers with another gift, like jewelry or teddy bears, will make your gift more special and romantic.
Tips on gifting flowers to men
1. Think about when he typically gives flowers
Men deserve to receive flowers, too. If he loves gifting flowers on birthdays, Valentine's days, or "just because," he would probably also like to receive flowers on that particular occasion.
2. Know the perfect flowers to give a man
Generally, giving your recipient "manly" flowers in purple, maroon, deep blue, or other rich, bold colors is better. Here are examples of perfect flowers to give a man:
| | | |
| --- | --- | --- |
| Flower | Description | Symbolism |
| Anthurium  | the longest-lasting cut flower | exotic beauty |
| Gerbera flowers | require little water, have a long vase life, and won't droop or topple over quickly | innocence, purity, cheerfulness and loyal love |
| Lily | has a delightfully sweet fragrance and a long vase life | happiness |
| Roses | traditional, safe choice | love |
3. Give him another gift aside from flowers
Most men like receiving practical gifts they can use for a long time; you can give him something he would also like, such as a coffee mug, a tumbler, or a watch.
4. Go for more contemporary styles
You can choose bright, vibrant colors in making the flower arrangement for your recipient. Remember, you can always ask for help. Tell the florist that the flower arrangement is a gift for a man, and they surely have some good suggestions for arranging the perfect gift for your recipient.
Conclusion
Whether gifting flowers to a woman, a man, or any gender in general, the tips mentioned above can help you find the right flower arrangement to give your recipient.
Remember that if you think the flowers you chose are beautiful, your recipient will probably think the same. And at the end of the day, "it's the thought that counts."