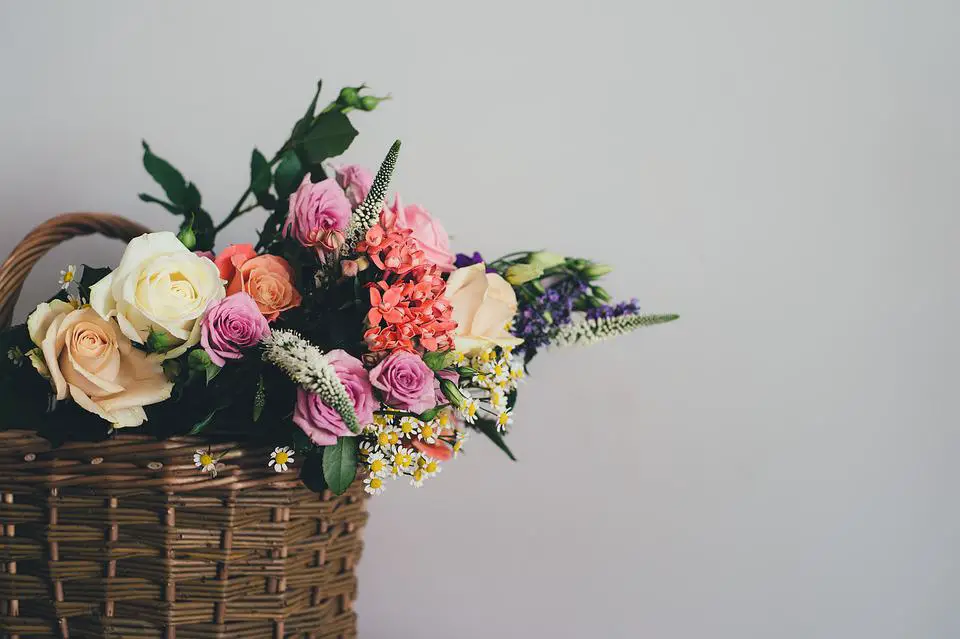 Man is a social being who can never live alone. Everyone searches for a companion and a friend. International friendship day is celebrated all over the world on an annual basis. This day is recognized to view the special bond of friendship, which was initially proposed in Paraguay. The day got a renewed boost with the emergence of the greeting cards industry.
Don't you remember the time when you used to share lunchboxes with your best friends in the backyard of your school? At some point in our life, we all rejoice about that shared laughter and bliss. While growing up, having some close friends is very important. No matter the friendship that you share today are old, or new, or a mixture of the two- all these are equally important. It is essential to shower some love on the most cherished friendships of our life with some special gifts.
What are some unique gifts that I can gift to my best friends?
The spirit of joyous friendships can be celebrated with some gifts like a personalized card with a mug. If your friend loves to explore, then a travel pillow is the perfect choice for a gift. For the skincare loving friend of yours, there are skincare grooming kits that you can choose from. The most special gift, however, that you can give to your best friend is flowers.
On any event, like wedlock or a gift to a beau or friend, flowers are the most loved gifts. Cool flowers that are fresh are a gift that is most sought after. You can never go wrong with such a perfect choice. Flowers keep the friendships fresh and make sure that you can convey your love to your BFF. On this perfect day, let your friends know how much you love them by gifting them some adorable flowers.
How should I choose a flower as a gift?
Before choosing the flower, you want to gift to your friend, understand what the flower signifies. Did you know every flower has some deeper meaning attached to it? Once you grasp the meaning attached to the flowers, you will be able to choose the perfect gift.
While some signify love, there are some which signify adoration. Here is a perfect guide for you to our favorite flowers and what they signify on International Friendship Day.
Wish your best friend "A Happy Friendship Day" with these amazing flowers
Roses:
Roses are the most obvious choices for a gift. Although roses mostly signify a romantic gesture, did you know it is only the red rose denoting romance? For gifting your friend, you might want to go for the yellow or the peach ones. The yellow rose is the best symbol for friendship, while the peach rose signifies a close bond and sincerity. You can also choose a rose which is light pink, that symbolizes utmost joy and sweetness. Giving a dark rose will show a sign of gratitude and appreciation to your friend.
Sunflowers:
One of the cool flowers that you can keep on your gifting list is sunflowers. Sunflowers share a multitude of meanings. While for some, it can mean power, but it also means a wish for long life. When you choose a sunflower, the symbol is a feeling of loyalty and strong bond. This is the bond that you and your best friend share. Your friendship with your friends needs nurture and nourishment, which this flower demonstrates. Uphold the strength of your friendship with the brightest of sunflowers. The vibrant color of this flower will surely brighten your friend's mood.
Tulips:
Tulips might not be your regular fancy flower, but these cool flowers are a perfect gift that you can give to your friend. Imagine rising to the beautiful tulip in the early summers. These cup-shaped flowers are a depiction of prosperity and indulgence. Tulips also signify royalty, and you can upload the regal nature of your friendship with this flower. The added advantage of tulips is that they come in all types of beautiful colors for you to choose from.
Iris:
The most trustworthy friend in your life should be the one you can gift this flower too. This springtime flower signifies the birth of a new friendship or rejuvenation of an old bond. Some irises also symbolize faith and wisdom, which are the pillars of any beautiful friendship.
These perfect and cool flowers are seen in the summer gardens and come in various beautiful shades. Blue iris will be the most common you can see in your regular flower stores. Other than blue, irises also come in lovely shades of yellow, red, brown, pink, and even black.
Chrysanthemums:
Chrysanthemums are such a flower that have a wide variety of meanings all over the globe. For Americans, these cool flowers signify the respect that you share for your best friend. Chrysanthemums are gifted widely on various occasions and are also treated as a symbol of love. In some nations, chrysanthemums can also be gifted to show happiness and joy. Reveal to your best friend how much you love and care for her and give her a bouquet of chrysanthemums.
Zinnia:
Is your friend going through turmoil in life? Gift her a zinnia to show her that you believe she can endure the hardship and come out of it in flying colors. A zinnia is known to endure, and it continues to bloom throughout its life span.
A zinnia grows in high heat, and gifting such a strong flower is a symbol of strength too. To express how much you love your best friend and appreciate having her in your life, give her a beautiful magenta zinnia. If you want to celebrate the pure soul of your best friend, give her a white zinnia instead.
Hyacinth:
Hyacinth is a flower that is known for its exceptionally beautiful scent. Gift a hyacinth to your friend and fill their gardens and homes with an all tempting smell. Although hyacinths have many negative feelings associated with it, it is also a depiction of sincerity. The sincere friend in you can be portrayed beautifully with a bundle of hyacinths.
You should be careful about choosing the color of these cool flowers and avoid the yellow ones. The yellows depict jealousy, and this will be a wrong bundle to gift your friend. The white hyacinth is a perfect gift that you should choose, as it depicts hope and purity along with sincerity. Your prayers for a long and joyous friendship will be beautifully represented with hyacinths.
Gladiolus:
Gladiolus are the signs of strength in character. If your friend is having a hard phase in life, gift a gladiolus bouquet to show that you believe in their strength. The faith in your friendship can be best symbolized with this 'sword flower.'
Besides the perfectly bloomed flower, you can also choose to gift the flower buds and let your best friend grow them with love and nurture. Celebrate the never give up attitude of your loved one with a gladiolus today.
Lavender:
These beautiful flowers, with one of the most soothing smells, can be a perfect gift for your best friend. Lavenders come with immense healing properties and are most beautiful to look at. Gifting lavenders will be a symbol of the purity of friendship that you share with your best friend. Did you know lavenders are also a sign of elegance and speak of grace? Go ahead and get these flowers on this very special occasion.
Daisies:
Did you fight with your best friend the day before friendship day? Do not worry, because you can make amends to it by gifting her a bundle of fresh daisies. Daisies are a signature of new beginnings and a perfect gift for your friend after a fight. You can leave your anger and grudges behind and start anew. Daisies also signify a secret-keeper. If you have been a good friend and have kept the secrets of your best friend close to your heart, gift a daisy to remind her what a special friend she has.
Mixed Bouquet:
Mixed bouquets are a definite rescue when you cannot fix your mind on a single flower. The benefits, you ask? A rose bouquet will bring color, but it will not ring the vibrant nature of sunflower, will it? No matter what kind of friendship you both share, a mixed bouquet has never hurt anyone!
All friendships are special, and this friendship day, make your best friend the happiest by giving them some tulips in a round box or some roses and freesia in an ordained vase. No matter if your choices are chic or Bohemian, flowers are a go-to gift for everyone. The delight and joy these cool flowers represent will surely bring the brightest of smiles to your pal's face. Keeping in mind the array of choices you might need, you can also customize your bouquet. We hope that now you will be able to choose a perfect gift for your friend. Happy gifting!